Tattoos are the personal expression that stays with you for a lifetime. The tattoo designs give a style of your character. With the time, the tattoo designs are changing and gone are the days when people use to engraved stars and moons and only the names on their body.Today, trends have changed and so many custom designs are in the demands among the people. Let's look at some of the latest and popular tattoo designs which are really unique and latest.
Watercolor tattoos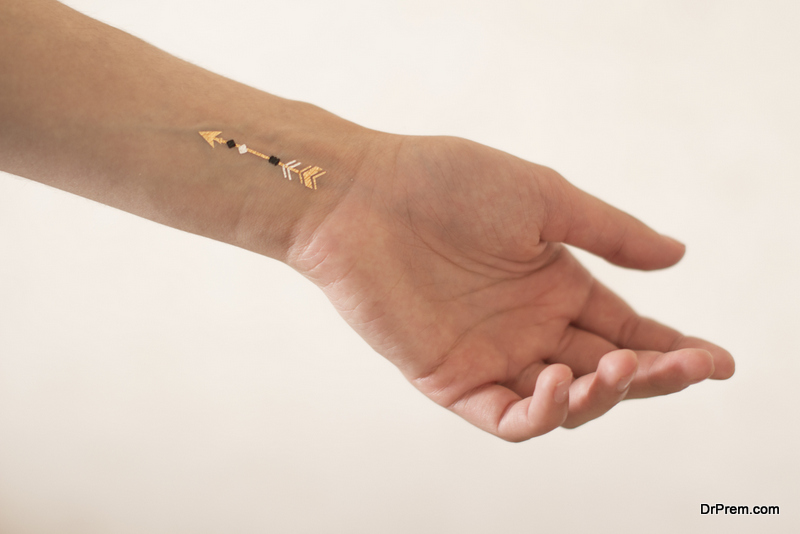 The watercolor tattoos are making a great impact on the tattoo lovers. It's also one of the trending tattoo designs nowadays. Watercolor tattoos give unlimited and adorable designs. The artist named it a "beautiful mess". If you are thinking a new and latest tattoo designs, this happened to be an internal tattoo designs which will give you a new experience altogether.Its one tattoo design which is surely here to stay, it is something that surely won't go unnoticed. So choose a lively and beautiful piece of tattoo design and get ready to expect a lot of compliments around.
Glow in the dark
Glow In the dark tattoos is latest trends in tattoos and highly popular among the party animals, and the nightlife devotee. Although the name glows in the dark tattoos, these tattoos glow with a little help from a black light or UV light. These lights are usually required for it to glow in the dark. To make these tattoos, a solution containing phosphorous is required, which is also used in glow sticks. This tattoo adds a wow factor to your personality. Glow in the dark tattoos usually contains bright, fluorescent colors which are not visible in daylight. The latest in the trends is the neon color designs.
Flower Tattoos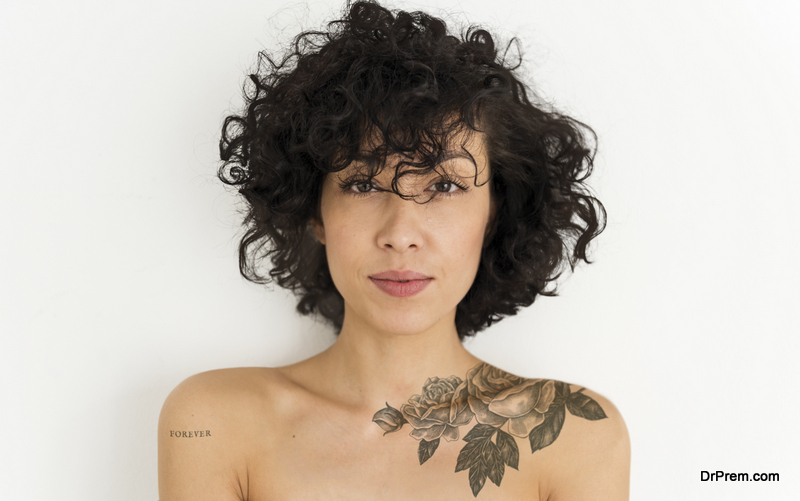 Flower tattoos designs are the best and latest trends in tattoos.  Flowers look beautiful and cute anytime. Especially on those cold and winter days. You can have them inked anytime; the colorful blossom makes the perfect tattoos. Choosing the flower to be inked on your body best describes you as every flower has its special meaning. According to your choice, it can characterize you in the best way. So choose your favorite flower and you can get their meaning and many interesting things about it. Get yourself inked with these beautiful tattoos to keep with you for a lifetime.
Amazing 3D hand tattoo
Every year, the trends changes and new tattoo designs come to fashion. One of the latest trends in tattoos and which is famous in both genders is 3D tattoos. 3D tattoos create an optical illusion and also give an impression of three-dimensionality . You can select with different pictures and images which you want to get inked and give it a 3D effect. These tattoos are done with few professional and not everyone can design this tattoo. So if you want to get this tattoo done on your body, find the proper professional to do it. Be sure to research in advance about the cleanliness and the hygiene of the tattoo parlor.
Finger tattoos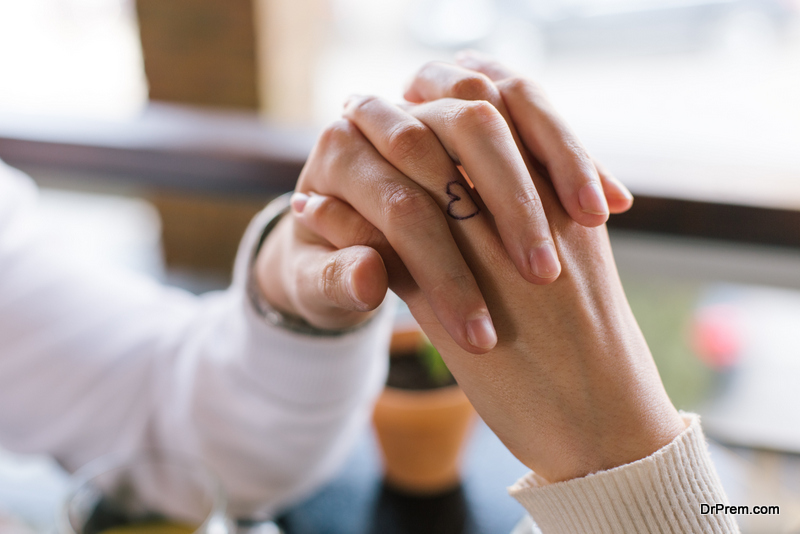 Finger tattoos are the latest trends nowadays. Cute little tiny one on your finger looks good on your finger, fingertip,and back of your finger. This is the nice tattoos ideas for the one who are thinking to be inked for the first time. These designs have to be small and fine in texture and this is delicate and if you take care of it can remain with you for a lifetime as a small memento. You can design it as per your choice, whether it's your name, your partner's name, a feeling, your favorite word or something you want to keep with you for a lifetime. These cute little tattoo designs are popular between the couples and girls.
Dots tattoo designs
Dots tattoos are getting a strong choice and definitely the tattoo designs to look forward to.Dots are always a strong choice and there are so many options we can to do with the dot work tattoos. There are so many dot designs to look forward to. Dot tattoos are made up of tiny dots to create a beautiful piece of art, a pattern that takes a lot of effort and patience to make it.
It looks beautiful and very delicate.As these designs are complex and it takes hours to make it. If you are thinking of making it one for you, keep in mind to choose the person who is highly skilled and had a lot of experience in tattoo making. Not all the tattoo professionals can create this.