Body painting is a beautiful art which you can also try out at home. You can express your artistic instincts by choosing the theme you like best. If you do not want to paint the whole body, you can paint your face, thighs, arms or hands. Face painting or body painting can be as creative as you are, and look exquisitely beautiful. Read on to find out about some designs as well as some tips for painting and types of paints you can use:
9 Simple body paint ideas you can try at home
Body painting is the best alternative to tattoos, permanent or temporary, as it can be easily washed off with water.
1.     Paint on your clothes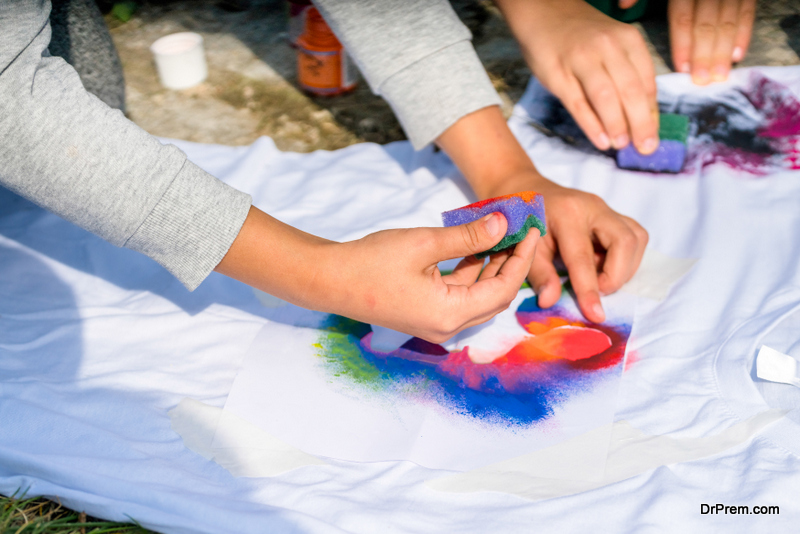 Instead of getting dressed, just paint on your clothes. People are so expert at doing this, that you can never tell that the clothes are painted on!
2.     Famous paintings
Why not pay a tribute to the great art pictures and body paint the Mona Lisa on your back, for example? Or show the artist your favorite art pictures and you can choose one which would look the best on your body.
3.     Animal Prints
Animal prints are always in fashion, in clothes and accessories, and now body painting as well. You can be a leopard, cat, or any other wild animal which you think will signify your inner, wild instincts. It's a great idea for back painting, as the back can be completely covered with your favorite animal's spots.
4.     Scenery
There are tons of different ways to paint scenery on the body. Evening scenery especially looks fantastic, as the beautiful twilight's colorful dark tones looks magical on the body. Trees, with their branches, and the glorious moon could be your theme.
5.     Be a Goddess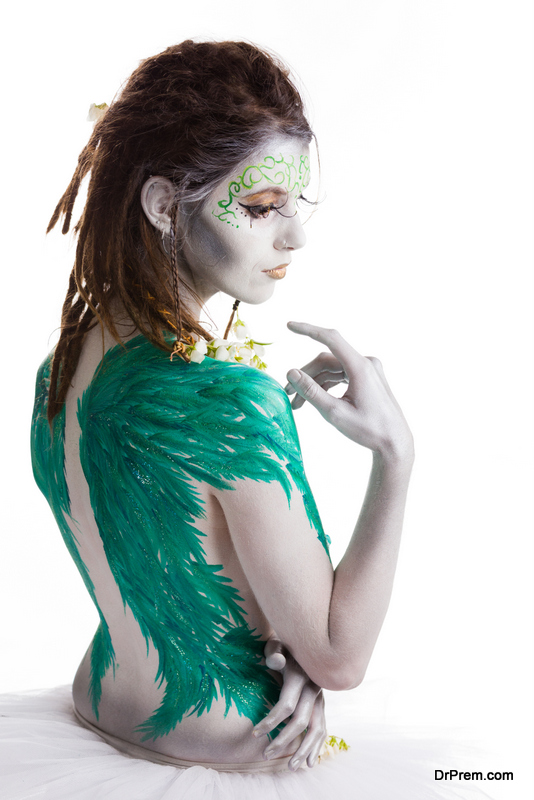 All women are goddesses and to reflect that, you can paint yourself or get yourself painted as a Goddess. It's one of the simple body paint ideas, as you choose the colors and design from your imagination.
6.     Be an Egyptian beauty
The airbrush technique may be the best technique for body painting. Get the Egyptian look which is truly gorgeous and fascinating, with your body being painted in black and gold mainly and a smattering of other colors.
7.     Hand art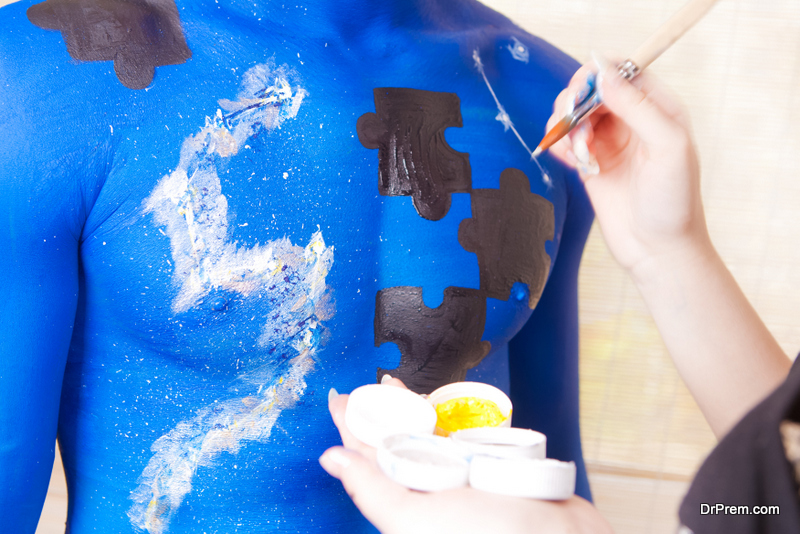 If it's your first venture into body painting, you need not paint your whole body or even go for back painting. Start with just painting your hand –full hand or shoulders and hand or just one finger! It could be animal prints, pretty flowers, logos or your favorite cartoon characters.
8.     Superwoman
Feel the power and beauty of a Superwoman, by painting your favorite Superwoman on you!
9.     Exotic Alien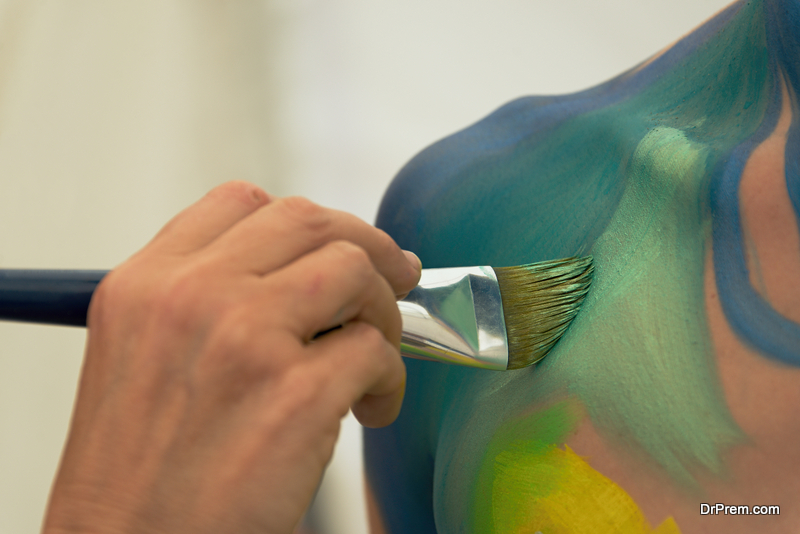 Stun everyone with incredible and fascinating alien body painting. It's one of the simple body paint ideas as you need your imagination and it doesn't have to be perfect according to other people's ideas.
Some quick guidelines for body painting:
How should you prepare before starting the body painting session?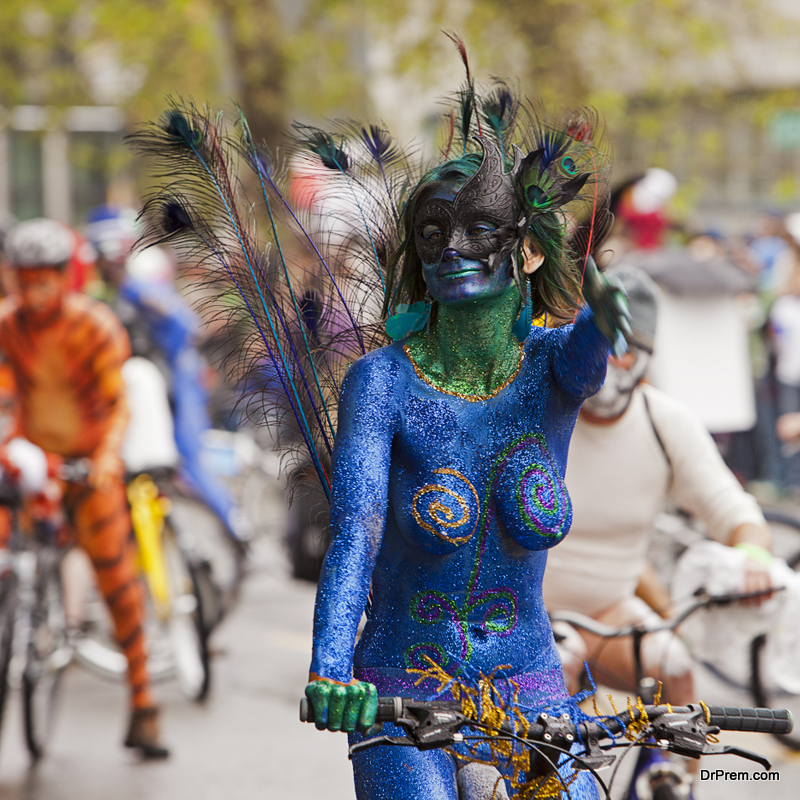 Body painting, if you're painting or getting the whole body painted takes many hours, so you should be hydrated enough.
Do not use tanning products, lotions or oils, antiperspirant or deodorant on your body before body painting.
Your hair and clean must be clean.
Do not use any make-up.
Bringing a light robe will be useful if you want to leave before finishing.
What should you do during the body painting session?
You should not move at all, even your head. If you want to move, let the artist know and move when he/she tells you to.
Even though the artist may be using the best technique which you both decided on, if you're uncomfortable due to the painting, painting process or behavior of the artist, speak out and make your discomfort known!
What are the body paintings techniques and paints most commonly used?
1.     Markers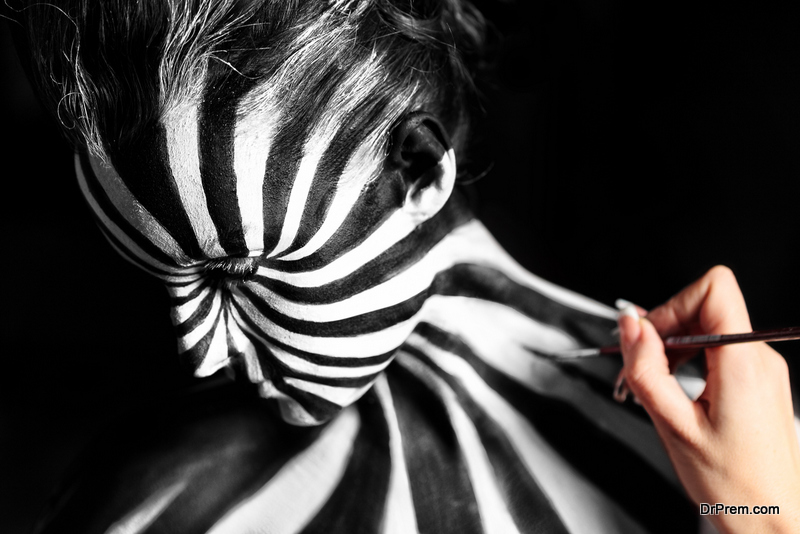 Markers are safe as well as cheap but slow.
2.     Magicolor and Mehron Face Paint
These paints are reasonable priced, and are of good quality and safe to be used on the skin.
3.     Airbrush Makeup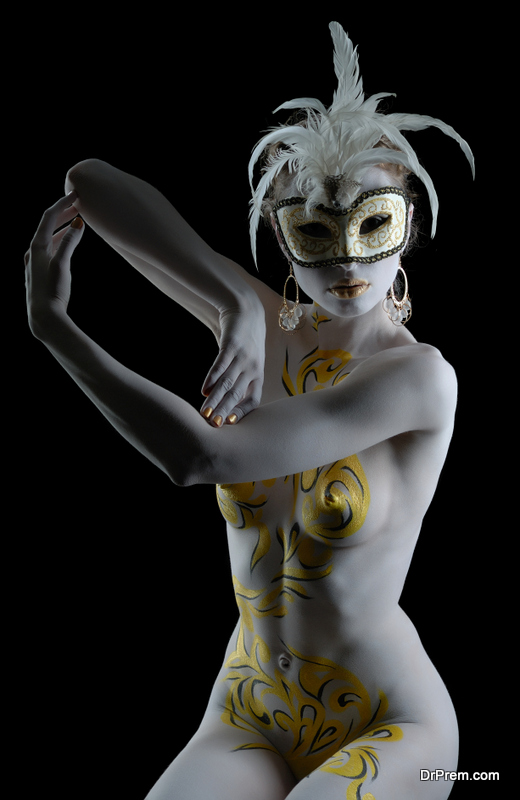 Airbrush makeup or body painting is one of the best ways to body paint and are highly favored by professionals for photo shoots. They are of very good quality but cost more than other paints, but the painting gets done much faster.
4.     Liquid Latex
Liquid Latex is available in many colors, and sets fast, in around ten minutes or so. It cleans easily if you apply on shaved skin. But check a small area to test for allergy before applying on the whole body.
5.     Textile Acrylics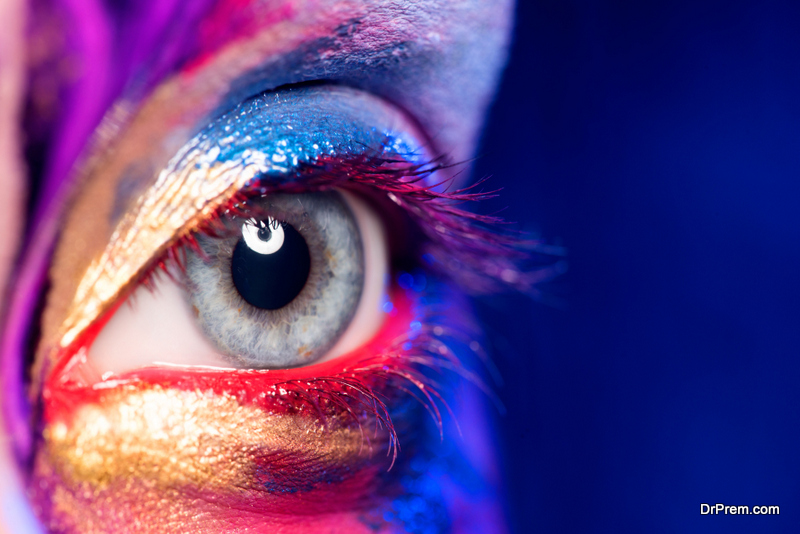 Test for allergy before using, but this is an inexpensive paint too, and looks good.
6.     PAXMakeup
It's a paint which is adhesive based and stays on for a long time.
7.     Tempera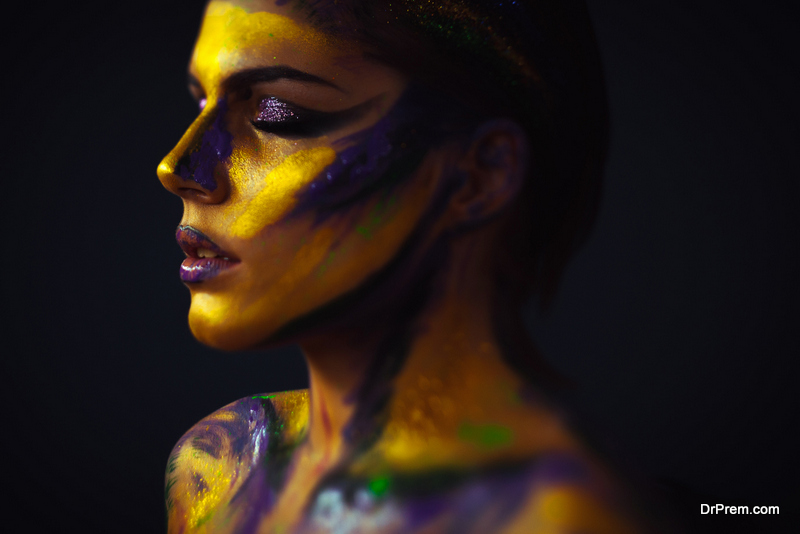 It's probably the cheapest paint and safe as well. Drawback is that it becomes powdery after drying, resulting in a mess!
Take all the precautions and have a great time painting lovely pictures on your body!