Hair loss is a common problem, but luckily, there are various ways of dealing with this problem. One of the best ways of getting a natural result is through a hair transplant. There are many surgeons across the world for this service. One of the countries most associated with hair transplants is Turkey.
Why is Turkey So Popular with Hair Transplant?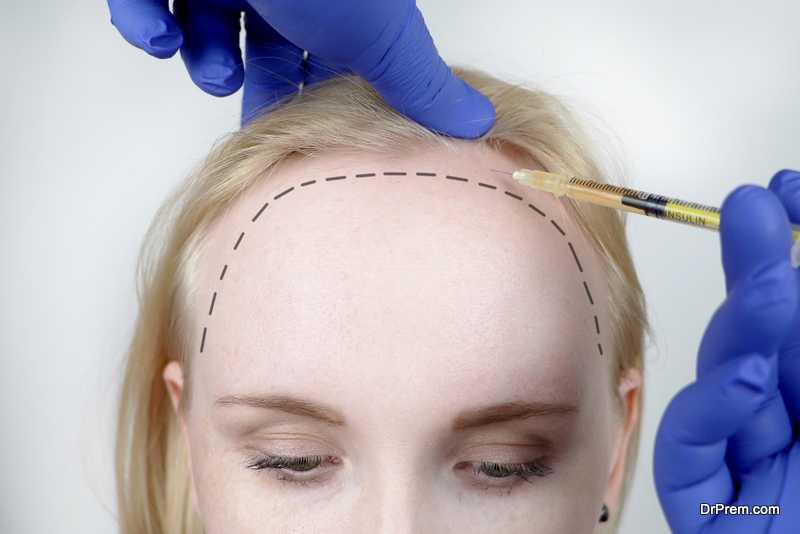 Several studies show that Turkey is one of the most visited countries when it comes to cosmetic procedures. For example, a study in 2017 revealed that nearly 60,000 people visited the country to get a Turkey hair transplant surgery.
Another study in 2018 revealed that about 826,000 people visited the country to get various cosmetic procedures, including plastic surgery and cosmetic dental procedures. This number is projected to grow to about two million in the next three years. There are various reasons why many people consider Turkey for hair transplant, some of which include:
Hair transplant cost is lower in Turkey than in the US.
Turkey offers appealing packages, some of them covering the cost of traveling and hotel stay.
Some just go there to kill two birds with one stone, visit a foreign country, and get a hair transplant.
Why is Hair Transplant Cheaper in Turkey?
There are various reasons why the procedure is cheaper in the country, but the major one is the government is not too strict with hair transplant clinics in Turkey. This means there are many clinics in the country, some being of high-quality while others are not.
This means many technicians can open these clinics, hence charging a much lower price. The licensing is also not too strict like in the US, giving the technicians more flexibility to perform these procedures. However, as much as many qualified technicians are carrying out these procedures, there are many more unqualified technicians too.
With that in mind, it means there is a risk of getting substandard procedures. Also, clinics with unqualified staff are unlikely to conduct follow-up consultations or invest in state-of-the-art equipment. After all, the main goal of such clinics is to save as much money as possible.
Risks of Getting Substandard Procedures
1. Dangers of Hair Transplant
Typically, hair transplant surgery is very successful. However, the International Society of Hair Restoration Surgery (ISHRS) warns that there are potential risks if you get the treatment from unqualified personnel.
It is worth noting that ISHRS does not have the power to stop activities conducted by unqualified staff, so they can only warn. Therefore, if you end up getting substandard services, you will only have yourself to blame. Here are some adverse effects associated with substandard hair transplant procedures:
2. General Adverse Effects
If the procedure is not conducted by qualified personnel, there is a huge likelihood of some serious effects on your body. For example, there have been cases of severe skin necrosis, blindness, and death in some cases. However, you can rest easy if you get services from a qualified and experienced doctor.
3. Hair and Scalp Adverse Effects
Some people travel abroad to get cheaper hair transplant surgeries, only to come back with hair complications that are hard to treat or even irreversible.
4. Wrong Placement of Individual Hair Groups
If the technician does not get your follicular units right, there is a high chance your hairline will look funny.
5. Getting the Transplanted Hair Angles Wrong
Typically, the goal of a hair transplant procedure is to add hair to a patient's head and ensure it looks as natural as possible. Failing to pay enough attention to the hair angles can make the new hair look unnatural, and it is often quite hard to reverse this.
6. Overharvesting
We all have a limit on the number of grafts available for harvesting throughout our lives. The number of permanent hair the surgeon can use for transplant is not renewable, so the doctor needs to ensure every piece is used as it should.
The doctor should use proper technology to harvest the hair, ensuring the grafts are harvested in their best shape, and there are no injuries to them. Many substandard clinics will not invest in such tools, so there is always the risk of the grafts getting wasted and overharvesting.
Can You Get Hair Transplant in the US?
Yes, you can get your hair transplant in the US. You don't have to go abroad to Turkey or other countries. However, the cost of treatment is slightly higher in the US. The doctors in the country are board-certified, and they are aware of advanced techniques that get the job done without wasting hair grafts. Therefore, the extra bucks ensure you get services of the highest quality with minimal risks.
Article Submitted By Community Writer