Gang Member Uploads Tat Pic on Facebook, Lands in Jail
A Facebook post with a graphic tattoo aimed at a police officer in Minneapolis has landed a man from St. Louis in jail. The attorney at Hennepin County pressed charges that the tattoo put by Antonio Frasion Jenkins Jr. on his arm and on Facebook was part of a terroristic threat against the Minneapolis officer.
The charges were contested by the executive director of the American Civil Liberties Union of Minnesota, Chuck Samuelson. He claimed that in the United States of America, they have a Bill of Rights, which often proves to be messy. Samuelson claimed that while the images are clearly disturbing and disgusting, they cannot be considered criminal.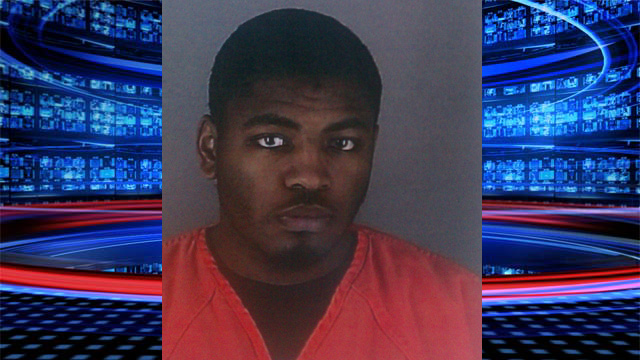 Charge Details
According to the criminal complaint, the tattoo inked on the left bicep of Jenkins portrays a man armed with a semi-automatic handgun, with the barrel of the gun partially inside the mouth of a pig. The tattoo includes the misspelled name of the officer along with his badge number. An expletive meant for the police is included within the artwork. Jenkins' page on Facebook includes a post carrying a message on the tattoo that reads: "My tattoo iz a pig get'n his brains blew out". The criminal complaint states that 18 persons gave a "like" or "thumbs-up" response to the post.
The complaint revealed that the 22-year veteran police member happens to be a member of the gang investigation team centered around the Third Precinct, a portion of the city that comprises of territory claimed by the Bloods for the sake of tradition. The officer saw the post on Facebook on the 30th of October and considered it to be a direct threat against his life. Additionally, the complaint claims that his family is in fear.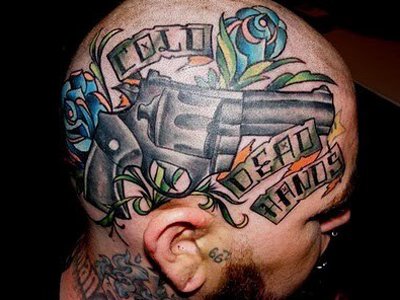 Implication: Prior Misdeeds
Jenkins has been charged with terroristic threats which carries a penalty of almost 5 years in prison along with a fine of up to $10,000.
Police halted Jenkins on Monday and witnessed the tattoo posted on Facebook. As per the complaint, Jenkins admitted to the police that he was furious with the officer for an incident that took place back in the month of August. The incident details are not clear. The complaint mentions a separate incident that occurred on the 30th of September where graffiti was found inside an apartment normally used by the Blood street gang members. The graffiti uses an indecent expletive prior to the name of the officer. Jenkins had apparently bragged about his tattoo to another gang member via prison phone call.