Now, now, who hasn't seen celebs trying to pull off things which so do not suit them? In fact, most of us who love their healthy intake of celebrity fodder can simply count the accounts which draw observations such as been there, done that and have the T-Shirt!
Anyhow, coming back to the original point, the subject, ladies and gentlemen is Justin Bieber. Yes, the very same singer of Baby and Somebody to Love (feat Usher) and till recently the 'J' in Jelena (a collective term that joins Selena Gomez and Justin Bieber, duh!).
Now as was being said, there are plenty of stupid things that celebs keep on doing to prove a point. In a bid to prove himself as someone who belongs to the male species…. er……that was a mistake, in a bit to prove himself as competent as singer The One Direction, Harry Styles, Bieber has gone ahead and got another tattoo!
This time the tattoo is in the shape of a crown.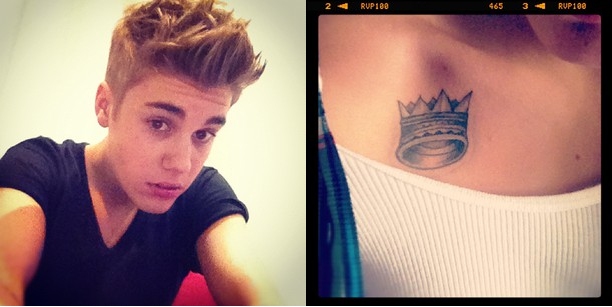 The Sense, If Any
If a bold attempt be made to understand Bieber's choice for his new ink, you may think of only two things. Number one would be that the crown symbolizes the entry of another queen, after Selena has left for good.
Number two would be to signify that he is finally coming in terms with his sexual orientation, true story!
And by the way, you might also be interested to know that the crown is placed right on his chest, the left part as it happens. Need we say more?
Collection of
If you are a Belieber, there is a good chance that you will end up adoring the new ink as much as his existing 4-5 tattoos, if not more. So the crown apparently gets to join his collection of Jesus visage, a bird, an owl and yes Jesus in Hebrew again. Maybe he could get a loin, a badger and a raven's ink the next time and we will all know how much he loves Harry Potter!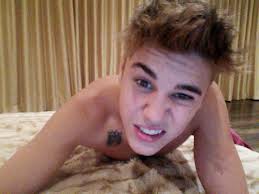 His Competition
Since Justin's growing collection of tattoos is largely accredited to keeping at par with Harry Styles' history of body art, it would be safe to say that Justin till has a long way to go. Harry reportedly flaunts 24 tattoos, with another recent addition, the design being on the lines of a ship.
Since Taylor Swift was present while Harry got inked again, what do you think this signifies? The Ship is sinking or long sailed, eh?!