Body tattoos are so much popular with people, and prisoners are no exception to this. Prisoners get tattoos that speak volumes about their crime and their imprisonment. Every tattoo is meaningful and has a story to tell. Following are some international prison tattoos with their meanings:
Spiderwebs
Spiderweb tattoos on prisoners represent the long term that they served in prison. A spider uses the web to trap its prey, and the cobweb tattoo on prisoners symbolizes criminals trapped behind the bars. The tattoo is normally found on the neck, elbow or knees. The spiderweb tattoo on prisoners is a colorless tattoo, whereas a multicoloured web tattoo is for normal people.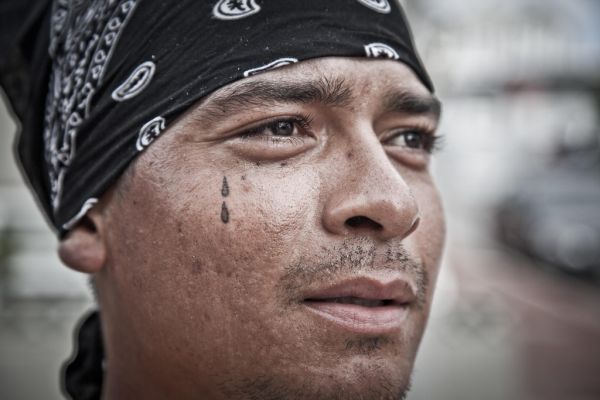 Teardrops
A teardrop tattoo under left or the right eye has a number of meanings. One teardrop means the prisoner has committed one murder, and a chain of teardrops represents multiple murders. An empty or an outlined teardrop represents an attempted murder. It sometimes also represents the pain that a long-term imprisonment gives the prisoner.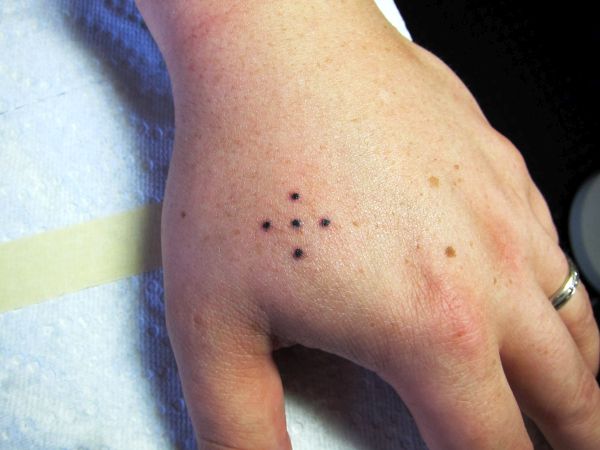 Quincunx or the Five Dots
The five-dot tattoo is an international prison tattoo. It appears between the thumb and the forefinger, the outer four dots symbolize the four walls of a prison, and that one dot in the middle is for the prisoner.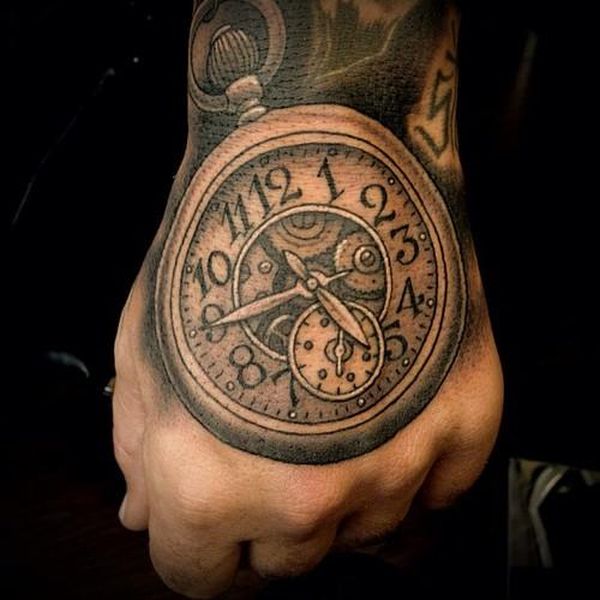 Handless Clock
Prisoners who spend a lot of time in prison happen to lose the count of time, especially the ones who get a life sentence. They stop keeping track of days, so the tattoo of a handless clock narrates the plight of the prisoners.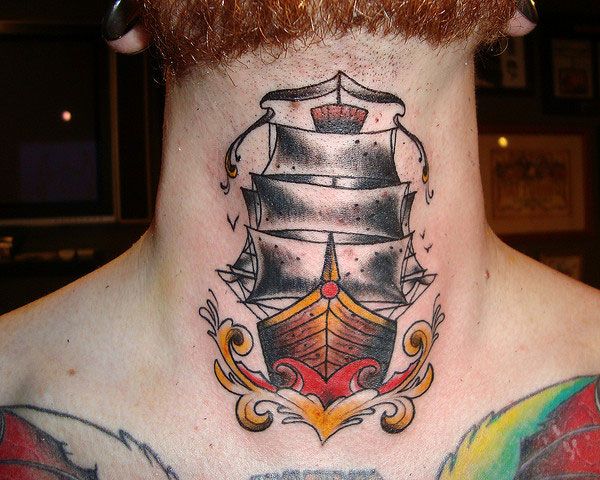 Ships
Many prisoners get a ship tattoo on their body, which represents their intense desire for freedom. A ship tattoo on a prisoner's body often gives nightmare to the guards on duty, as it represents the possibility that prisoners have some plan of escape.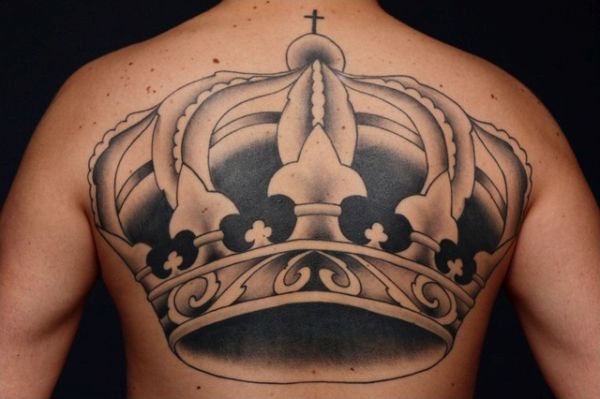 Five-Point Crown
A crown tattoo anybody can get, but the crown tattoo with five points is a prison tattoo. It is a symbol of a Latin Kings gang, one of the biggest Hispanic gangs in the USA. The five-point crown tattoo also includes letters ALKN, which means Almighty Latin Kings Nation. The five points on the crown represent the affiliation of the Latin Kings to the People Nation Gang, which is represented by the number 5.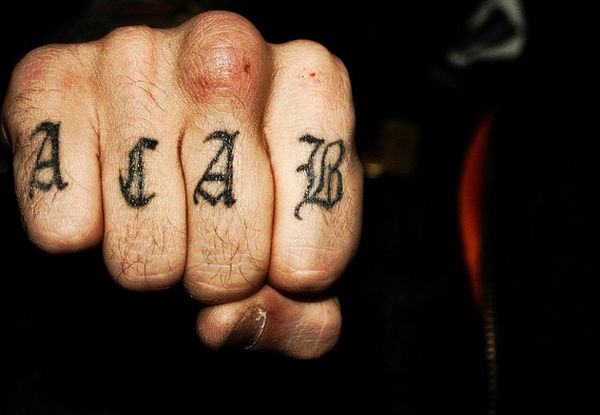 A.C.A.B. 
This tattoo represents the disgust and hatred in the prisoners against cops. Often found on the prisoner's knuckles, the tattoo reads "All Cops Are Bastards."
Summary
Tattoos play a great part in the life of prisoners.  They represent a prisoner's history, affiliation, and sometimes, the crime.