There is no limit to the ever-growing popularity of nail art. In fact today there are different accessories available online that you can use to give your nail art a complete finish. It is not just a common person that chooses to opt for such things. In fact, when celebrities opt for it; it becomes a style statement. One of the latest trends that is making its round with nail art is the nail piercing.
The Kim Kardashian Instagram photos speak volumes of the trend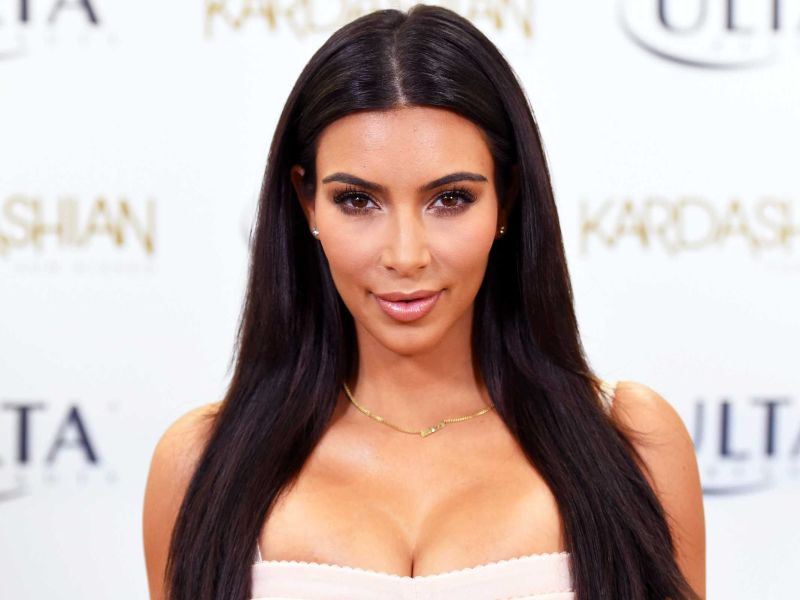 Image Source : gazettereview.com
Kim Kardashian West is one of the most followed celebrities. Everybody wants to know what kind of clothes or makeup she does. In her latest Instagram and Snapchat uploads; we can see the mummy of two flaunting out her nails with some cool nail piercing. Her pictures display a variety of colors and nail piercing ideas that can give you some real inspiration if you want to get one done. In some of her pictures, she has even flaunted the small sized gold hoops pierced on her nails. There is even a video recording where Mrs. West was wondering if her sister Khloe Kardashian would be proud of her for doing his. She even goes ahead to flaunt her newly pierced nails in front of the camera.  
The lost trend that is back with bang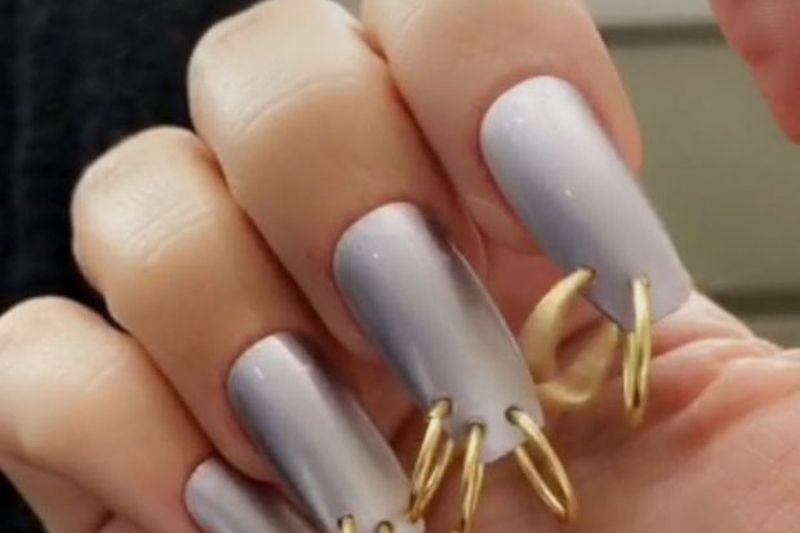 Image Source : thesnobette.com
People who were born during the 1990's would surely remember how crazy this particular trend was back during that time.  Back then, they were not termed as nail piercing but were popular by the name of nail dangles. High school students were the biggest fans of such nails. Today you have special equipments that will allow you to pierce into the nail without too much of efforts. However, during the initial craze of this trend, the fans would use sewing needles and nail drills to pierce real nails. Nail art has evolved a long way. What started first as just a simple extension of the actual nail has become more of a style statement. Even the techniques used for this have changed over the years. Earlier we use to get the stick on nails that came with special glue.
Today, you can get the entire nail done up that will last for at least 5-6 months. This craze has truly hit the stands of most malls and saloons. Well, coming back to the million-dollar question; it looks like Kim has defiantly brought out the craze back to life.