There was a time when tattoos were considered as a taboo on humankind but now it is one of the style statements. Though not everyone goes for permanent tattoos with so much pain and taking care, and prefers for the temporary tattoos. In fact, temporary tattoos are in much in demand nowadays and everyone wants to have at least one which last for some hours. There are so many ways to apply this tattoo or you can simply DIY at home which is much easy to apply. Let's see some of the temporary tattoos design ideas which you can easily get one for yourself.
1.     Temporary Butterfly Glitter Tattoos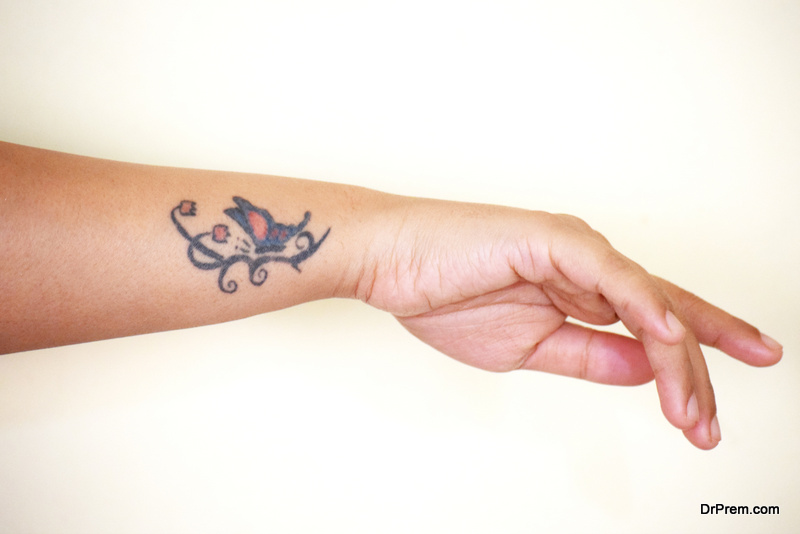 If you are going for temporary design tattoos in your hand, then you must have the temporary butterfly glitter tattoos. This is the current favorite of every girl and definitely trending in 2019. It's available in so many design and different patterns as well. You can select various colors, design; these custom-made tattoos add a style statement to your body and make it more attractive. This can be easily made and you can flaunt it for some hours. If you wanted to have this for some special occasion, make this an hour before so that it can last for hours. Because it is temporary, you can experiment with different tattoos according to the event and change the tattoos and its location as many times as you like.
2.     Temporary henna design tattoos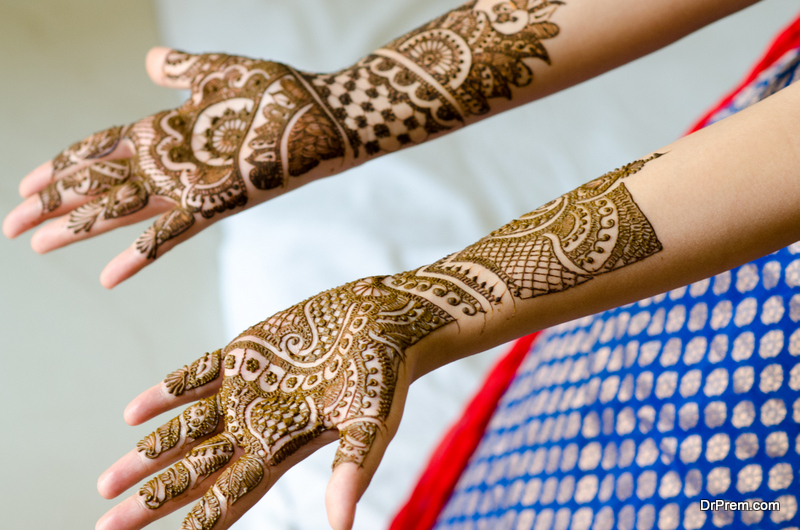 The henna design is one of the traditional forms of tattoo used in India. From ages, this henna tattoo is one of the important parts of Indian culture which is now traveled across the worlds and made its place in over the world. These tattoos are made from a henna paste which is used in India in both religious and marriage ceremonies. Henna design tattoos last for 3 to 4 days leaving a nice brown color. It is not at all painful when you get it applied on your body. They look very appealing on everybody parts of your body. So make your own temporary tattoo with a henna design which suits you best.
3.     DIY eyeliner tattoo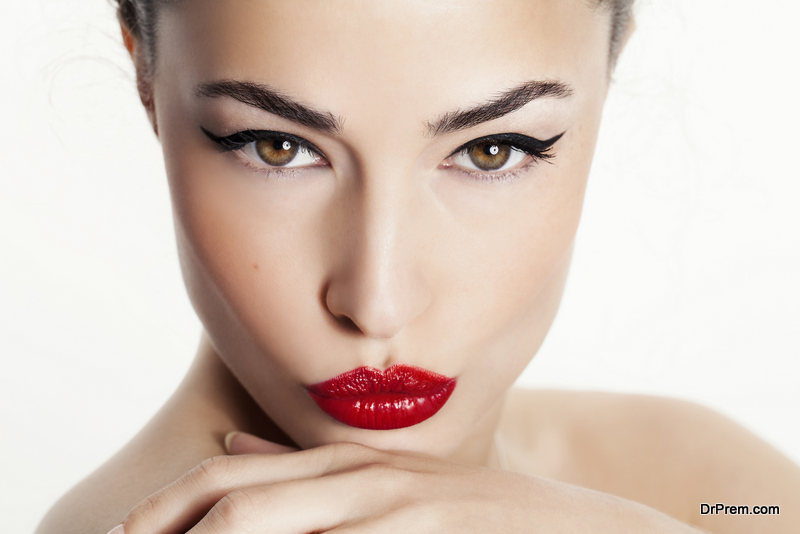 Now, this is the most simple of all the temporary tattoo design ideas. Apart from all, some tattoos you can actually make it by yourself. There are some makeup tools which you can utilize as your tattoo design equipment. One of the essential in this category is the eyeliner which you can easily get in your makeup kit. It is used to make a perfect and deep tattoo design. It doesn't matter if you are able to make perfectly winged eyeliner, but you can easily make tattoos than with this. Now from this, you are not restricted to make a definite design or pattern, with this you can make any tattoo design which gives definite color and charm to highlight the part.
4.     Semi-Washable Floral Sticker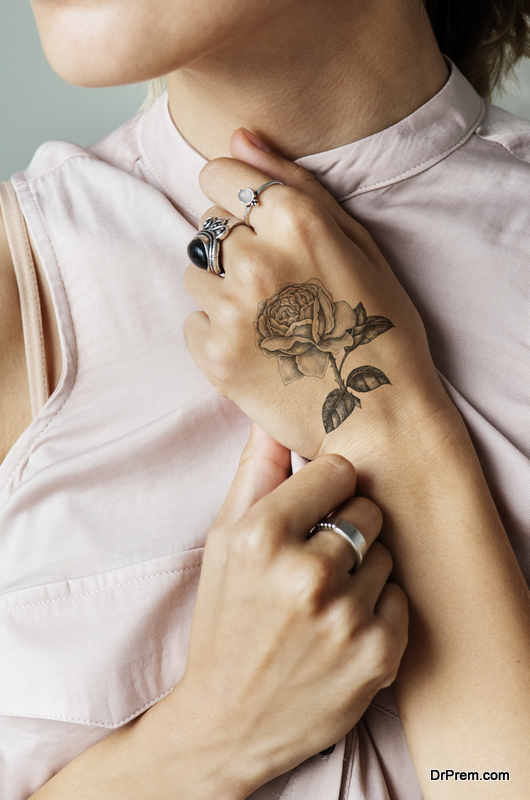 The floral pattern sticker tattoos are widely used worldwide and one of the popular designs. One of the favorite tattoo designs for temporary tattoos. This is the semi washable tattoo which you have to buy from the market which is available easily with so many various design and colors. The sticker tattoos are easy to use and this can be widely carried out on the shoulders, back and lower back and in hands. Girls also get it done on the hands and small flower tattoos at their ring fingers which look super cute with a wavy twig, beautiful flowers give a gorgeous feel. This temporary tattoo doesn't stay for a day long and starts vanishing when coming in contact with water so make sure you wear it at the perfect time.
5.     Starry Back Temporary Tattoo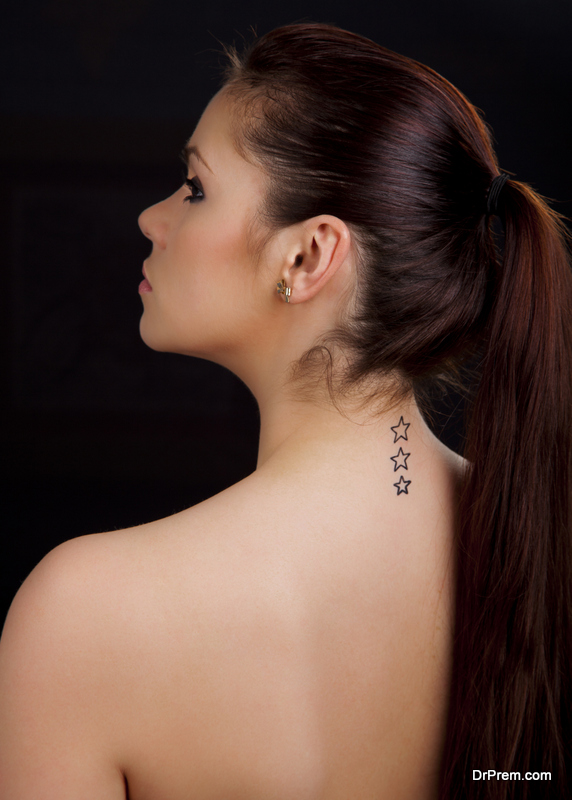 There are so many people who adorned the famous tattoo of Rihanna that she has done on the side of her neck. Who would not want to have the same tattoo at their neck? You can get it to imitate this tattoo at your back. It's a starry design tattoo which you can have with your eyeliner pencil too or just get it inked with plastic paints, you can just use stars stickers which also looks appealing and gives you the same feel and effect as the real tattoos. It's bright, black and can make for perfect twinkling stars and looks perfect. The semi washable tattoos and is easily available in the stores near you.
6.     Tattoos with words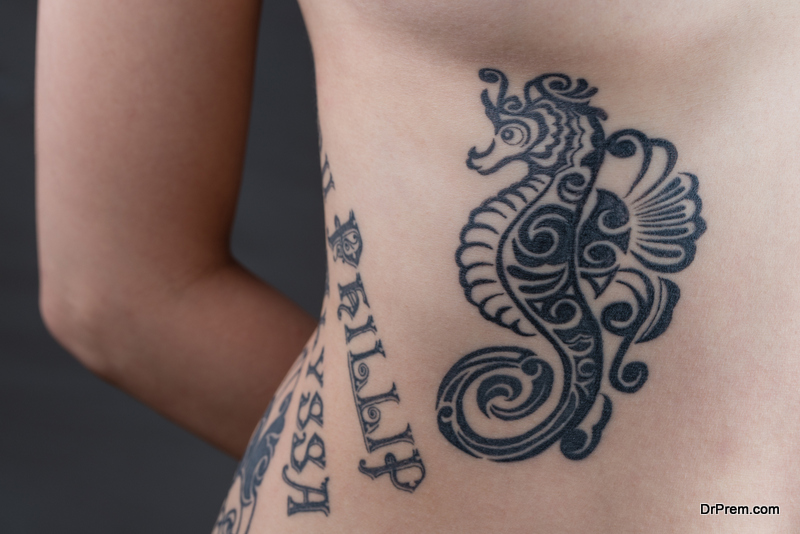 How about tattoos with deep meaning in it. A simple word can describe your personality in a way. Why not create some bold statement and get inked with some lovely words on your body parts. Love, life, peace, harmony, happiness, freedom are some of them inked in a most attractive way to design your tattoos. Make your own tattoo design and get it inked on a body part which is most visible so that you can show off them whenever you want.