The US supreme court along with the Kansas high court decided that Topekan Daryl Hendrix will not a active participant in the lives of the twins that were born as a result of artificial insemination by his sperm. This decision came out some five years ago and since then Hendrix said that there hasn't been one day that he hasn't thought about the babies. One of the twins is a boy identified as K.C.H. and the other one is a girl identified as K.M.H. Hendrix added that he has not laid eyes on the twins since the day they came into this world.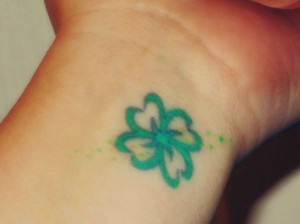 Topekan choice of honoring the twins
The holiday season particularly has been very hard for the Hendrix's family and their life has been no different than a roller coaster ride. Today sperm donation is not uncommon and William is another sperm donor who has been making the news recently. Reading about William in the papers makes Hendrix miss the twins even more. Hendrix decided to do something in honor of the two kids and his decision was quite creative indeed. He chose to get inked with the names and birth dates of the twins which happen to be May 18, 2005.
He got this tattoo done on his arm at Fine Line Tattoo parlor. This is not the only case where the sperm donor is not allowed to have any involvement in the lives of the babies born with their sperm. Marotta is another name on the list as he donated his sperm to a lesbian couple from Topeka and the couple had him sign an agreement that Marotta will be in possession of no parental rights whatsoever. Marotta is not interested in becoming a father but the state of Kansas is encouraging him to take a firm stand.
Hendrix addressed the Marotta case as very irritating as he thinks that it is making Kansas look like stupid. The case of Hendrix was very different from that of Marotta as Hendrix was very much willing to be an active part of the twin's lives but Marotta has no such intention. Hendrix was around forty five when he donated his sperm to one of his friends and he was also told that he would be allowed to a part of their lives but we all know that it has not happened as promised to Hendrix by the couple.