Patriotism is always in fashion. For those who find interest in tattoos, American inspired motifs can form interesting themes. Here let us have a look at some of them-
Bald Eagle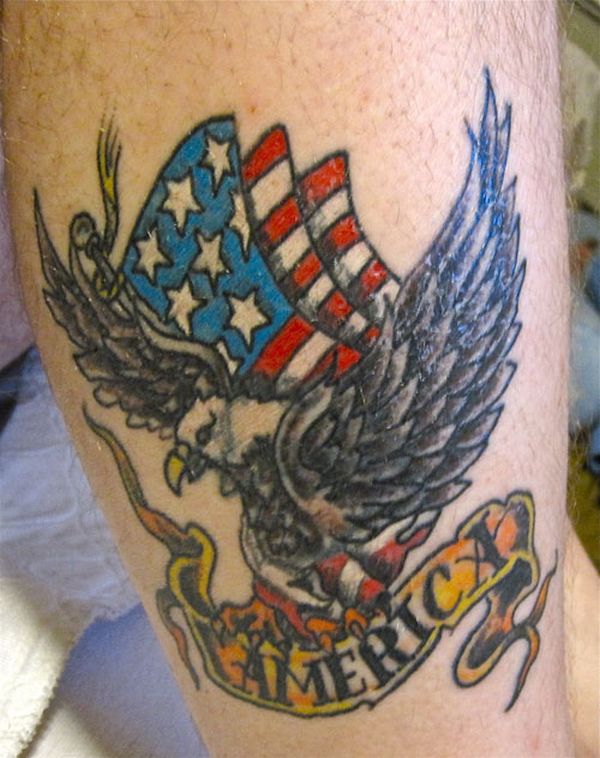 Image Source : CreativeFan.Com
The enduring American symbol of majestic beauty, strength and longevity is a much-cherished motif for tattooing. You can have the whole eagle with its wings spread out right on your back extending from your spine part towards the shoulder blades. The other motifs include particularly for the arm, is a seated eagle or an eagle with only its face. You can combine these themes with an American flag. Some people prefer to have the whole United States' Presidential seal featuring the eagle tattooed.

Red Indian emblems
Getting these emblems on your self does not only let you play, but it is also a way of honoring the spirit of those tribes who had inhabited this land before the great migration from Europe began. The visage of a Red-Indian leader with his feathers' headgear on also forms an interesting motif.
American flag tattoos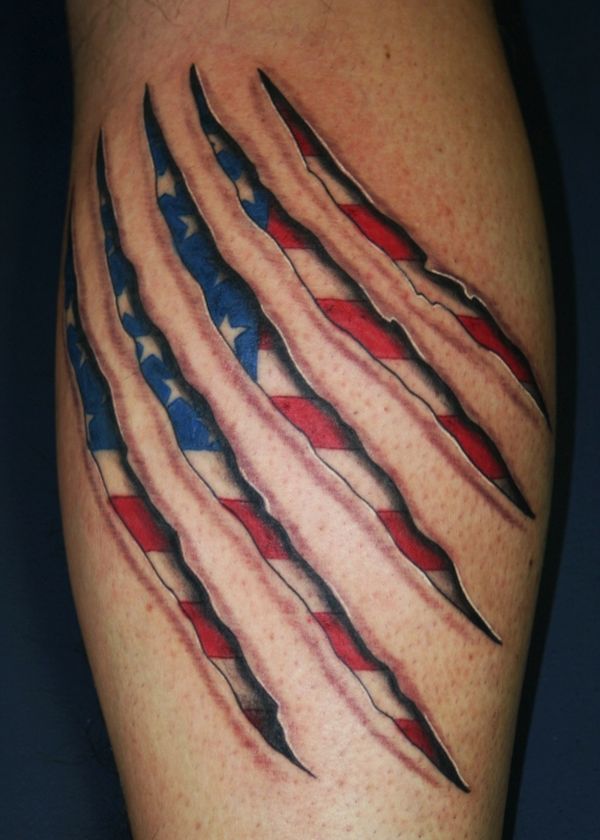 Image Source : GorillaCool.Com
The American flag is the ultimate symbol of nationhood and hence patriotism for we all the Americans. The flag stands high in the tall order of nations of the world and wearing it on your body is an honor to the spirit of Americanism. Get the tattoo done on your arm, waist, chest or face; you can even get it done on your lips. You can combine the American flag motif with other motifs as well.
War soldiers dedication tattoo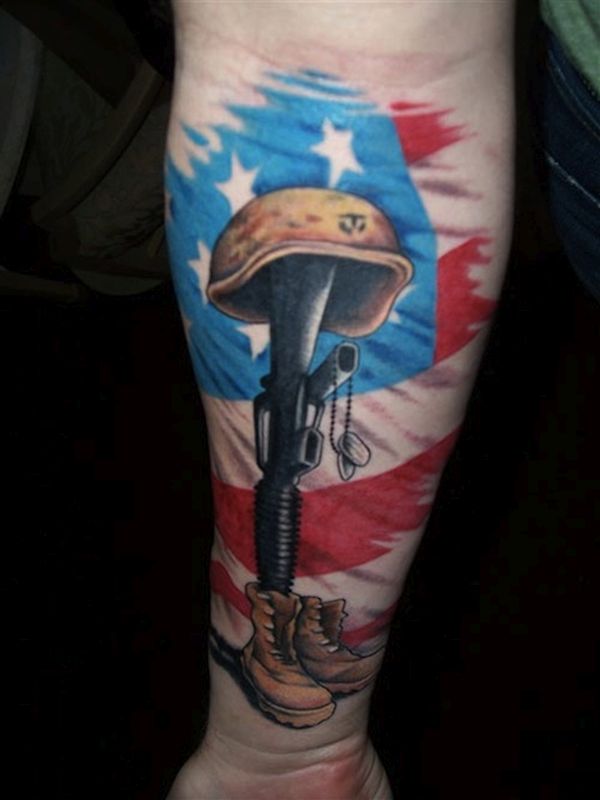 Image Source : NeedlesAndSins.Com
Come let us pay respect to the war soldiers of the nation with this homage tattoo. The tattoo sports an inverted gun and a battle helmet in the foreground. The background can have the national flag or some other popular motif related to the American history.
Statue of liberty tattoo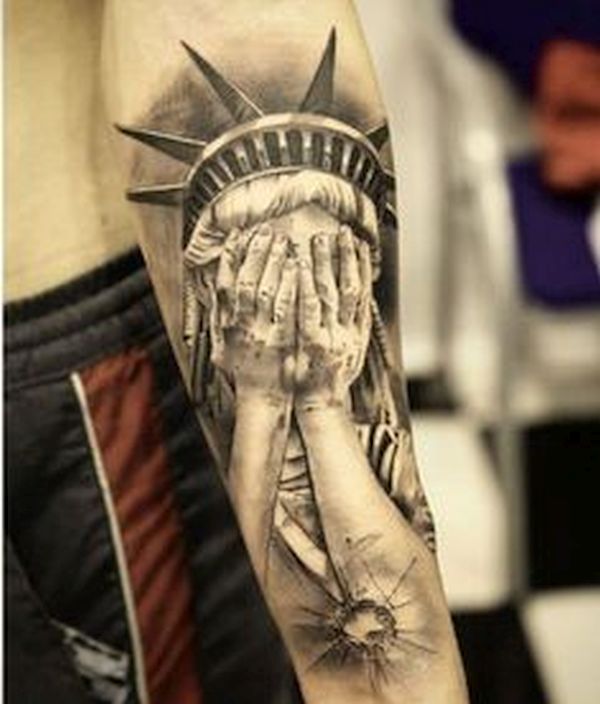 Image Source : Pinimg.Com
Showing off the statue of liberty on the arm or your torso is a yet another popular Independence them for the tattoo. You can even combine this motif with others like the eagle, the national flag, Rushmore motif and White house.
This is a list of some of the more popular tattoos for you to choose from for this Independence Day celebration. If you are seriously thinking about getting a tattoo sometime in future, try out from any one of them and express the love for your homeland.