People have made so many variations in tattooing that it has become harder to select one style of tattooing. Going three dimensional with tattoos is trending and in vogue right now. With this style of tattooing, people get tattoos that look quite original and attractive. While many amazing designs are available in 3D tattoos, some of the craziest 3D tattoos are as follows.
Eyes on face tattoo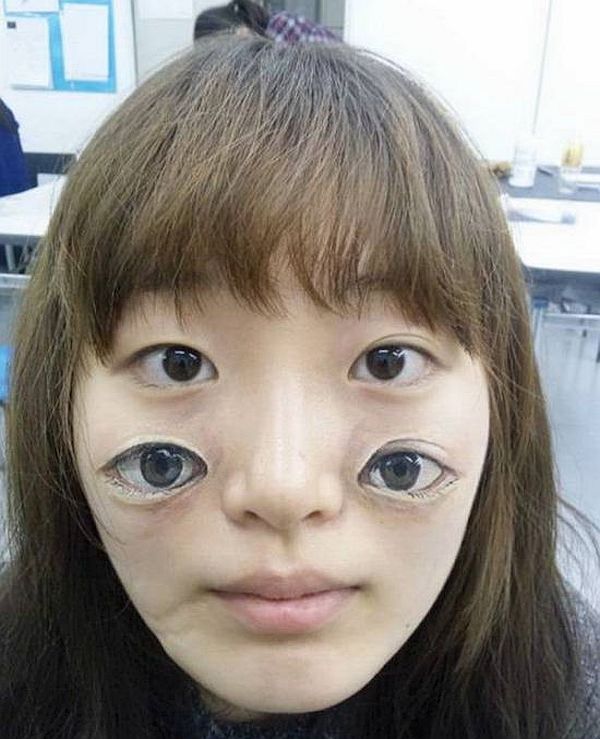 Image Source : Jeremyvarner.Com
This tattoo is quite weird, as one need to tattoo eyes all over the face. Besides having real eyes, you will have some more on face, which might present you with a very weird appearance. You can wonder how a person will look like five or six eyes all over the face. The weirdness does not end here; it also elongates your lips from one side, creating an overall look that can be quite unsettling.
Bald head with bricks inside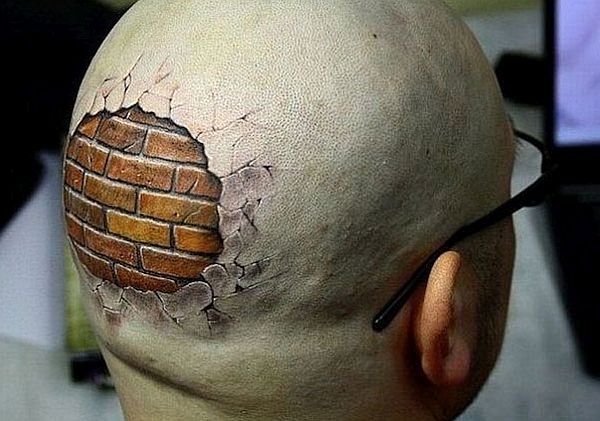 Image Source : WolvesBand.Com
Some people like to tattoo their baldheads also. While this tattoo is done at the backside of the head, it looks like there is a hole in the skin, which shows a brick wall. The cracks around the skin make it look more real. Well, that must be one tough dude who has a mind that's as strong as a brick wall
Converse feet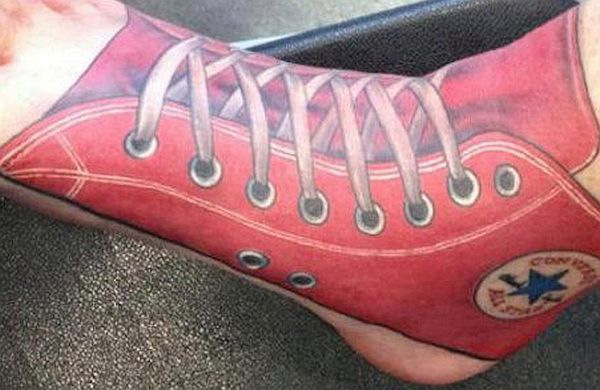 Image Source : Tumblr.Com
Why spend your hard earned money on shoes, when you can have them tattooed permanently on your feet! Well, the 3D look is a saver for the design, but having a pair of shoes on permanently might end up being a bit tiring. The converse feet tattoo is quite interesting. Finally, you can wear your socks over your shoes, or two pairs of shoes. Well, yes, that's an unsettling thought.
Zip on neck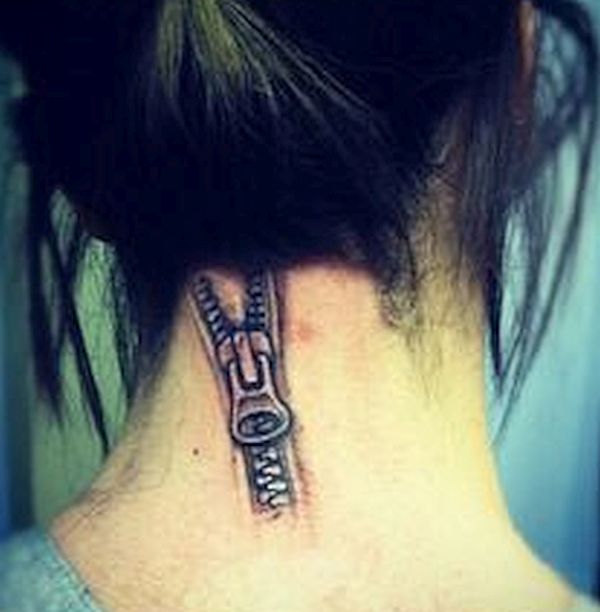 Image Source : Pinimg.Com
With this tattoo, it looks like you can open up the skin and see what is inside. You can make this tattoo on any part of the body, but it looks good on neck. Zip on neck starts from lower part of the neck to side of the shoulder. Moreover, it depends upon the person the length of the zip.
As 3D tattoos are great and attractive, it is important to choose a good design for your tattoo. As it is going to be on you forever, you must take care while choosing the color and design of the tattoo.