Getting a tattoo inked on an exposing or private part of the body has been the most in-style thing over a few years now and the celebrities are giving thumbs up to this style statement by flaunting various tattoos on various parts of their body. The most recent entry to the international celebrity tattoo clan has been the 20 years old singing sensation and a youth icon, Selena Gomez. The youthful and popular singer, who is an inspiration to many young children and have been in the industry since a teenager have got a tattoo inked with a roman numeric digit 76 on the back of her next recently.
Girlfriend of another singing sensation, Justin Bieber got her first tattoo inked earlier in February this year that was a small heart printed on her right wrist. However, the famous tattoo artist in New York, Bang Bang from whom Selena got her recent tattoo done said that though she was really nervous about getting her second tattoo done on the back of her neck, she did a pretty well job while being in there. She was holding her friend's hand the entire time in order to soothe herself from the pain that she was suffering from while getting the tattoo inked.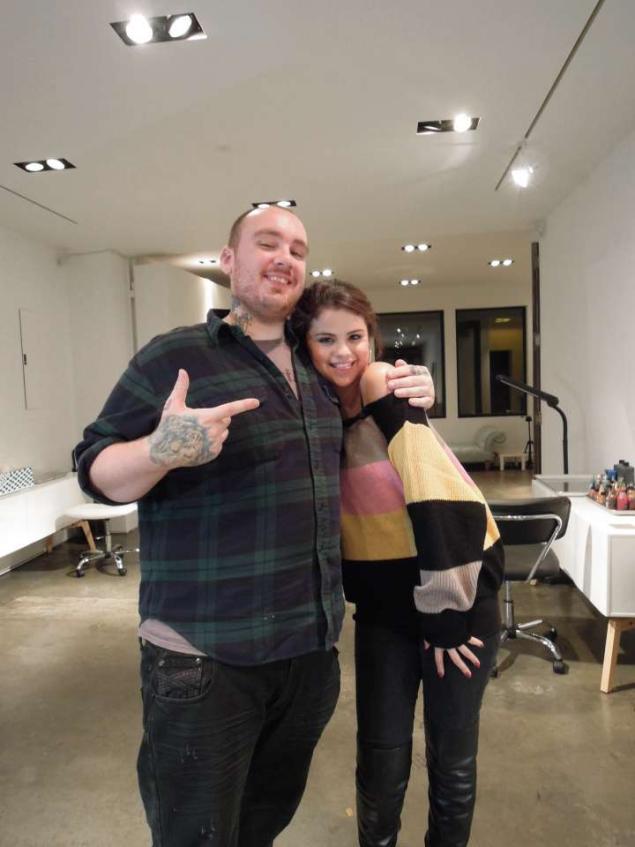 Though quite a random number, getting a tattoo with the numeric value 76 seems to be quite a suspicious thing. However, the air was cleared by the tattoo maker himself as he told the media that Selena has got that tattoo as a tribute to one of her family members who mean a lot to her. The singer even tweeted on a social networking website a few days before having the tattoo stating the "you will never know how much you all mean to me".
Being a role model of many people around the world, the stylish singer is associated with the famous organization UNESCO and has been contributing by being a great social responsible youngster while being a style setter too. Her new tattoo has certainly got a lot of attention due to its mysterious reason and hence gathered the singer many praises by being a sexy and kind star who is a perfect example setter for the teenagers who look up to her. Now, the thing to be considered is that what and where will be the next tattoo of this gorgeous celebrity as she has finally been driven by the tattoo craze.