Fans buy copies of their favorite movies, some go far by endorsing the movie on their skin. Well a tattoo is the best tribute to the movie you love.
Light sabers from Star Wars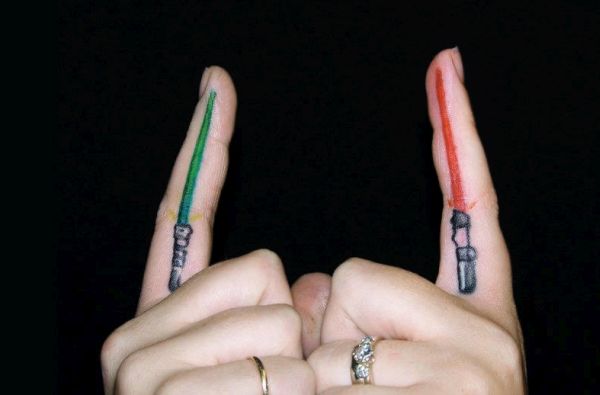 Image Source : Illusion
These light saber tattoos from Star wars on the index fingers of both hands are too cool. They are very visible and occupy the least space on your body. In a corporate meeting, whenever you agree you can raise the finger with the green light and in case of a disagreement raise the finger with the red light. I am sure your boss will not like this tattoo on the middle finger.
Yoda from Star Wars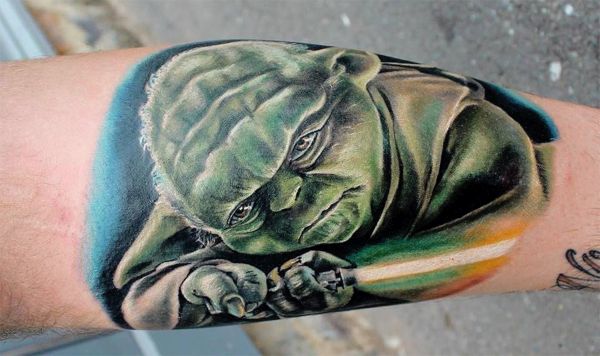 Image Source : Illusion
We all recognize Yoda for his wisdom and combat skills using the light saber. The tattoo would put a seal on your affinity for wisdom and fighting skills. The tattoo placed on a calf muscle would disappear under a pair of jeans or trousers. If you want to make it, more visible getting it on your biceps would be a better option.
Characters from 'The Twilight Saga'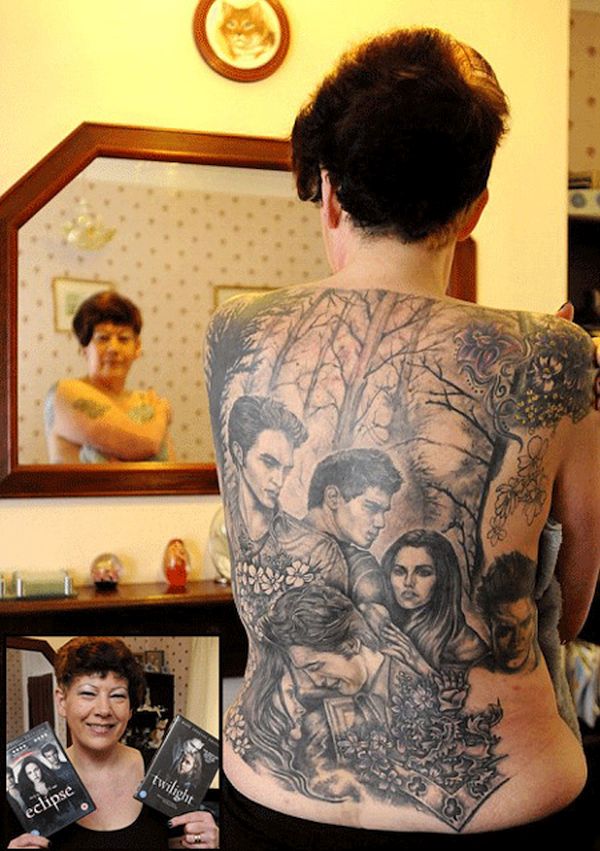 Image Source : BlinkBox
The bearer of this tattoo must be a great fan of the fiction series. The woods and the youthful characters in this tattoo bring life to it. The detail and the presentation in this tattoo are awesome. I think a wolf in the scene could have brought in a dramatic effect.
Mrs. Doubtfire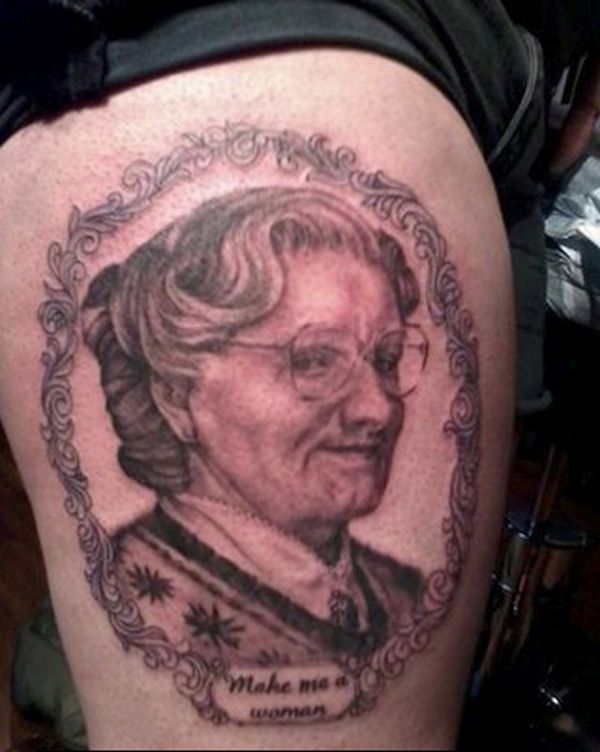 Image Source : BlinkBox
This could be a tribute to Robin Williams by this guy. He could either be a supporter of the women's rights group. The caption 'Make me a woman' and the picture of 'Mrs. Doubtfire' from the same movie, imply the person liked the movie a bit too much.
The Exorcist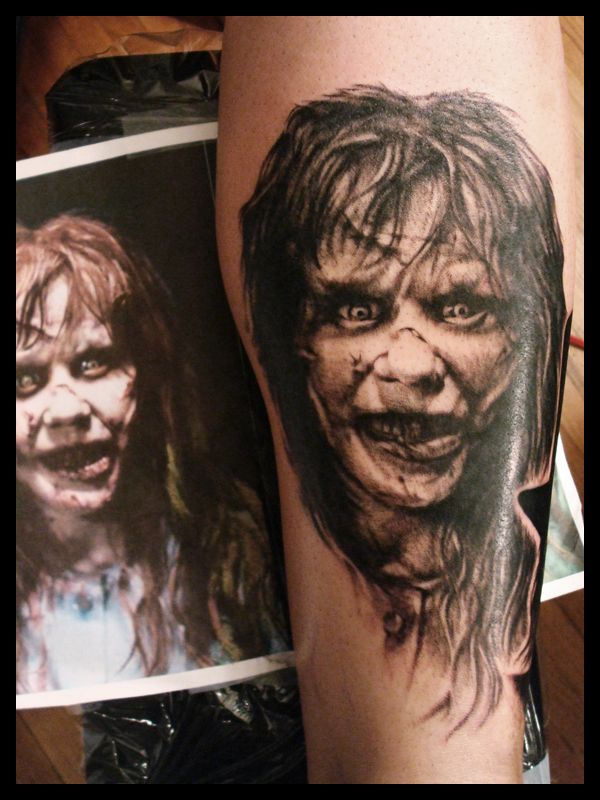 Image Source : Cdn77.Org
Man! This tattoo is from one of the scariest horror movies ever. The eyes and the grin on the face reflect the real devilish character. You can reveal this tattoo to scare kids and mark your liking for the Exorcist movie.
Werewolf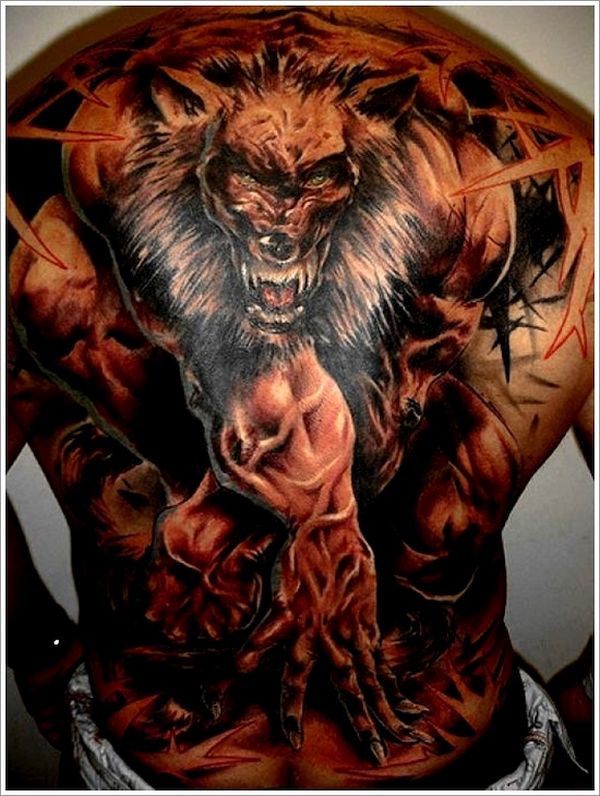 Image Source : Cdn77.Org
The tattoo of a werewolf is a tribute to all the werewolf movies ever made. These nocturnal and powerful creatures symbolize strength and might. This tattoo covering the entire back of the person is beautifully sketched and colored.
Apart from the love of your movie, a movie themed tattoo says lot about your personality. Better, think twice before going in for a movie themed tattoo, as it will reveal your inner side on your skin. These splendid tattoos are artistic, bold and eye catching.