The world of tattoos is mesmerizing and opens up numerous possibilities for creativity. There is a special place for the Phoenix tattoos. People choose them for the great appeal and the deeper meaning that they convey.
What is the Phoenix?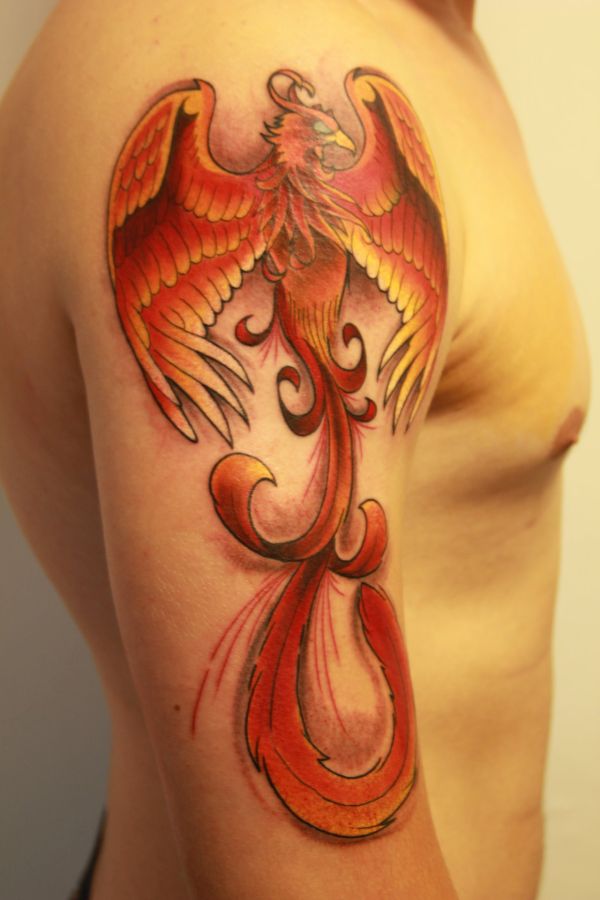 Image Source : DeviantArt
Well, it's a mythical bird and different cultures around the world have talked about it. There are different legends regarding the origin of this fascinating bird. According to one legend, a phoenix bird has a life span of a thousand years. On the completion of it, the bird sets itself on fire along with its nest. After a gap of three days, the bird arises stronger from its ashes and gets another span of a thousand years.
Another legend that is prevalent about the Phoenix is that the bird lives alone for a couple of centuries. It lays an egg in its nest and sets itself, the nest and the egg on fire. When the fire extinguishes, a young and more powerful bird emerges from the ashes.
The Indians, Chinese, Catholics and most prominently the Greeks and the Egyptians have mentioned about this bird of resurrection. The Indians in particular have a different version though. The face of their mythological bird is of an eagle and the body is of a human.
What does it symbolize?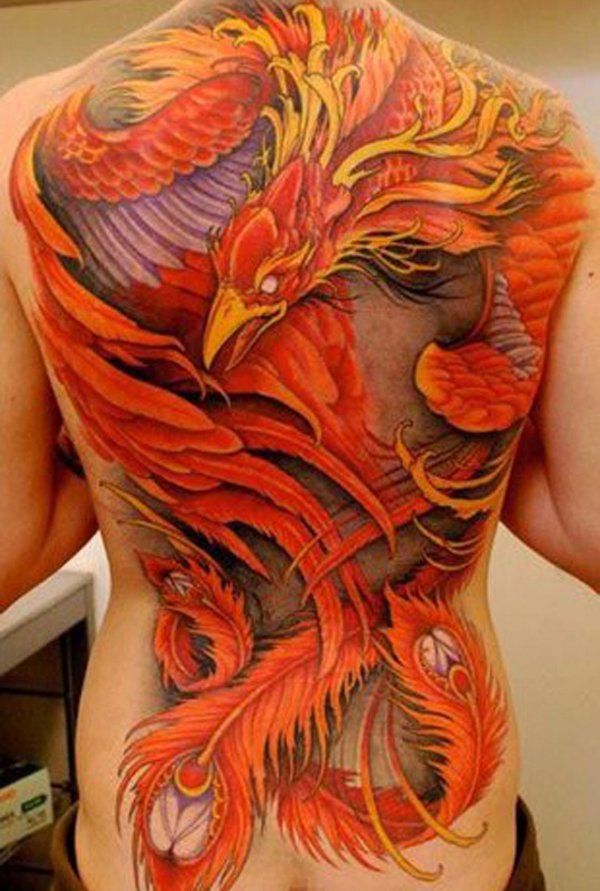 Image Source : Cuded
The 'Mystical Firebird' as it is known as in many cultures, is symbol for strength and rebirth. The bird is believed to resurrect from the clutches of death. This makes it an inspiration for the tattoo lovers. The people who go in for these tattoos believe that this would inspire them in the face of adversity and come out unharmed and more vigorous. Even in the most difficult situations, one may come out with flying colors.
Phoenix tattoo designs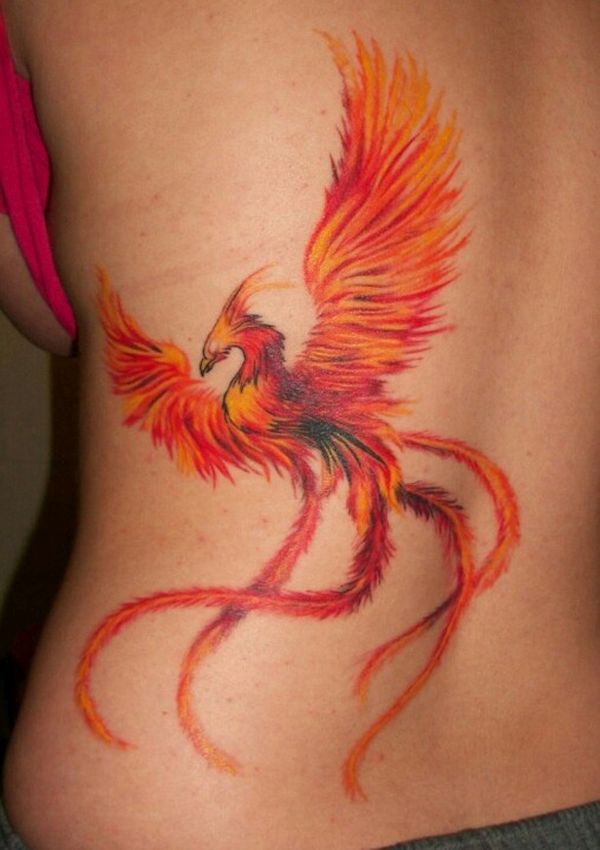 Image Source : YouQueen
The Phoenix tattoos are seen in various shapes and bright colors. The Greek phoenix bird is in red and gold. Green, black, red, white and yellow colors are used prominently in the Chinese version of the firebird. Alongside are flames, dragons, sun, various patterns and even names and initials. The idea is to depict the inner colors and perception of the person bearing the tattoo. Men and women are equally inclined to get the phoenix tattoo.
You might have already made up your mind on getting the phoenix tattoo done on your body. The aesthetic appeal, the style and the meaning that this tattoo bears is seen rarely in the other ones.