Out of the never-ending variety of patterns, animals, quotes, characters and beings, some people went in for the strangest tattoos ever. Congratulations, they made it to our list.
R.I.P, who?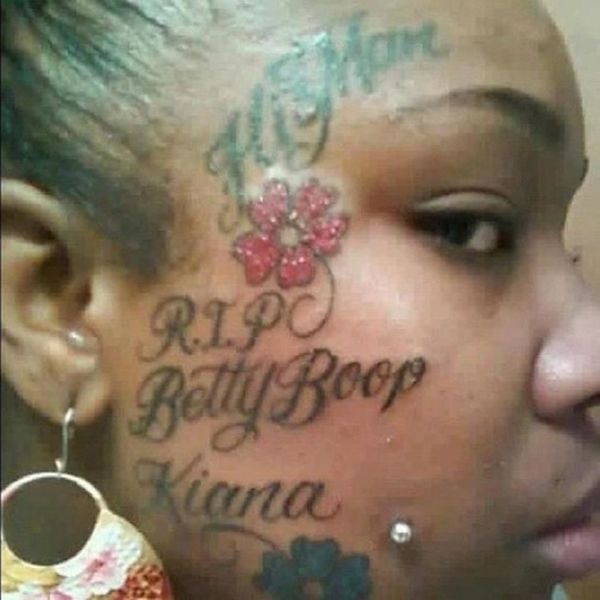 Image Source : Tattoo
I believe this would be the most confusing one in the list. The first thing did she want to say "Hi Man or Hi mom," and why? Whom is the R.I.P for? Have you heard of Betty Boop? Neither have I? Then "Kiana" and the flowers? Absolutely no clue, what she wanted to convey. If you come across any Betty Boop, probably she could answer.
Funny lion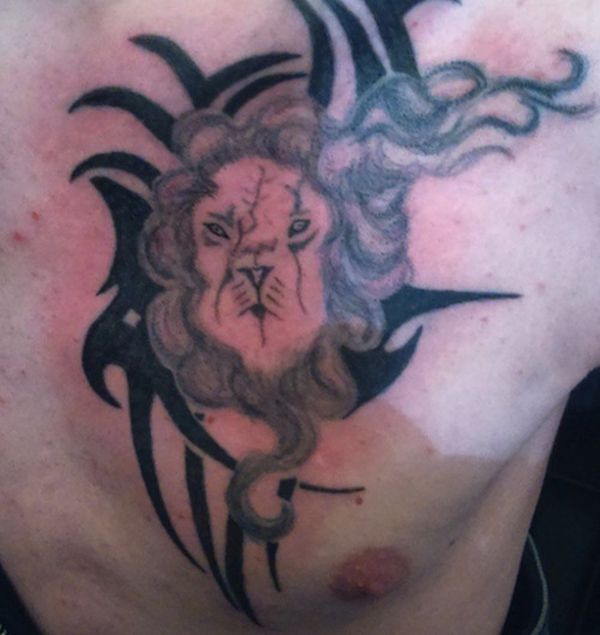 Image Source : Tattoo
All male lions have mane even a kid knows it. This lion on the tattoo has a bread coming out of the mane and some hair from the mane are flying the way nobody have ever seen. May be we should call the National Geographic team for the sighting. The wrinkled face of the lion is on top of some kind of tribal art. The art and the funny lion don't gel.
A unicorn on torso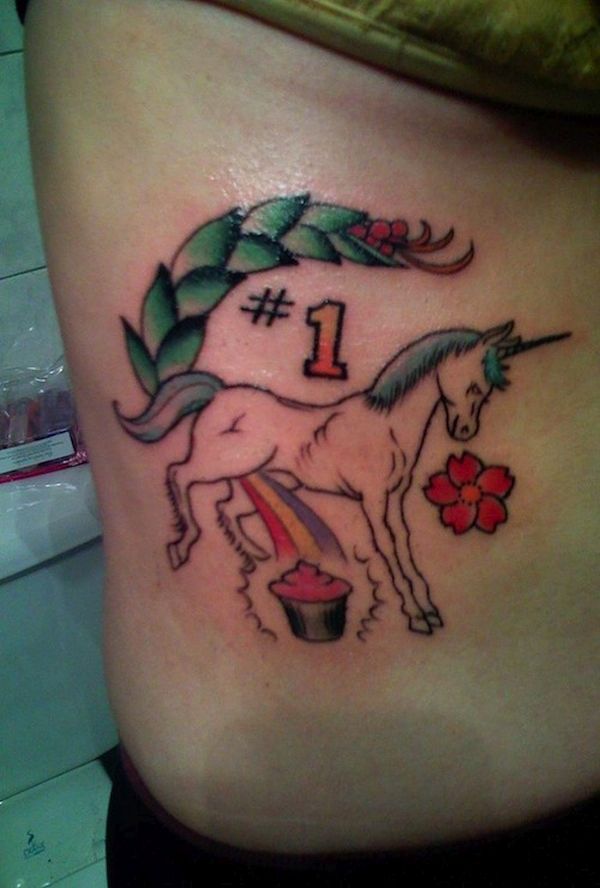 Image Source : Tattoo
Unicorns are wonderful imagination and their tattoos look pretty cool. The flower, rainbow, No. 1, cup cake is all damn confusing. What is exactly happening? Is the unicorn laying a cup cake or what? The worst part is that all this art, if you call it so, is drawn on the torso of this buddy. What were you thinking?
Stupid dolphin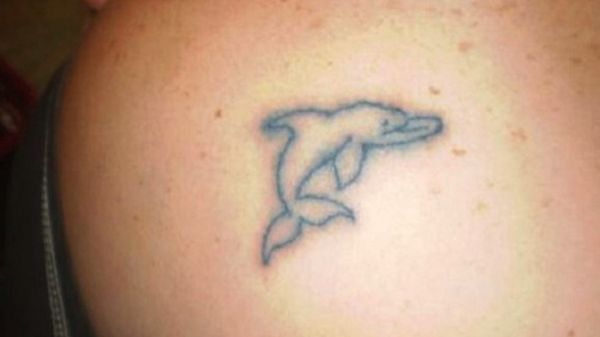 Image Source : Tattoo
Have you seen a dolphin with a big lower lip? You are lucky to get the opportunity, take a close look. May be the tattoo artist imaged a dolphin with the prominent lower lip disease, and drew it. It is a really wild imagination coz I haven't seen any dolphin like this before. The person bearing the tattoo may be happy showing guys the peculiar dolphin or may be cursing the artist.
Hello Kitty and the punk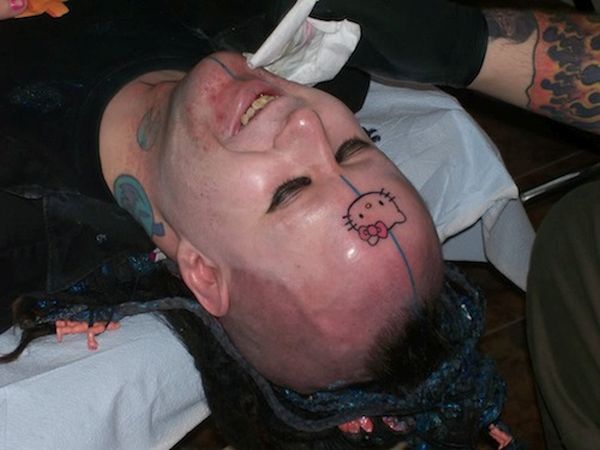 Image Source : Tattoo
The punk seen here has a fancy for tattoos, that's good. There isn't any clarity on the message or any correlation of the tattoos. The fiery ones on the arms, Halloween pumpkin and the 'pacman' on the neck can be some associated with each other. But, the 'Hello Kitty' in the center of the forehead is way too weird. The blue line from the head to the forehead and the chin of the guy is obnoxious. Everything as a whole is a mess. A tattoo of 'Hello Kitty' is otherwise damn cute, the way this guy got it integrated ruined it.
Stupid things happened and will keep happening in the future, but we got entertained in the process. Thanks guys for making a fool out of yourself.