Introduction 
While some exchange gifts to portray their affections, others get them inked on their body. They choose some permanent ways to show their love for each other. Well these everlasting tattoos are at great risk when the relationships fail.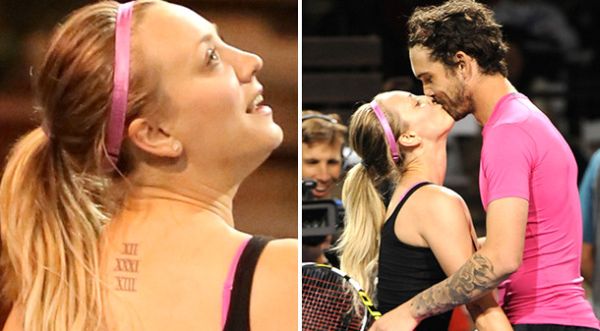 Kaley Cuoco" wedding date tattoo
Kaley Cuoco-Sweeting, the star in Big Bang Theory is the latest one to get a tattoo in the name of love. She tattooed her wedding date December 31, 2013—on her upper back in Roman numerals recently. Well we have to wait and see if she will be regretting her action in later years.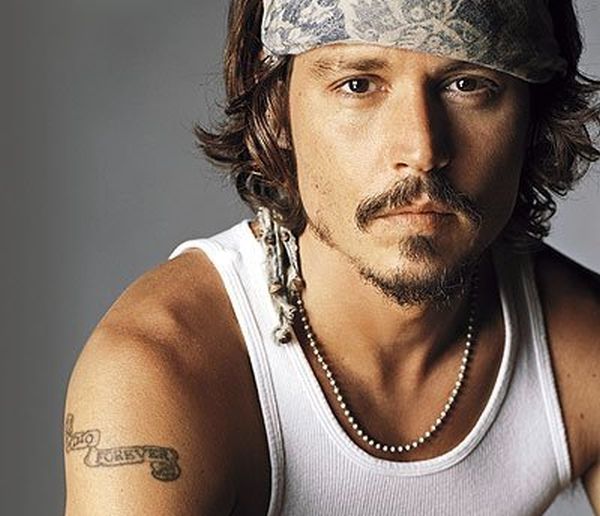 Johnny Depp and Winona Ryder
Johnny Depp and Winona Ryder got themselves tattooed back in 1990's when they were dating each other from 1989 to mid-1993. Johnny Depp tattooed "Winona Forever" on his right biceps. And when their relationship took a halt, Johnny Depp went through a makeover for that tattoo and made it "Wino Forever", which signifies his love for wine. Well a lesson learned already.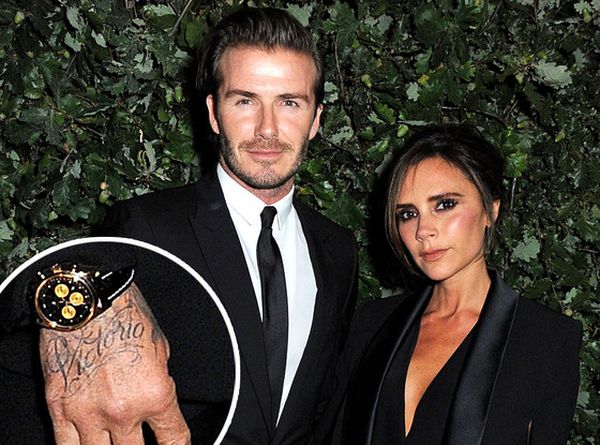 David Beckham and Victoria Beckham
The couple has more tattoos than one can count it seems. While one looks at David's body he would come to the conclusion that he is a family man. David Beckham has tattoos of his children's name as well as his wife's. On his right hand David has a moniker penned in cursive for his wife. Similarly, Victoria too has two tattoos dedicated to her husband.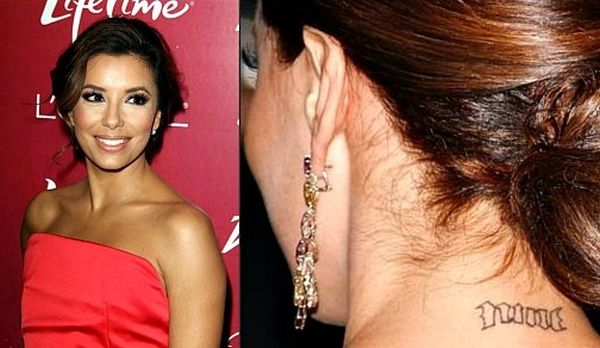 Eva Longoria and Tony Parker
They were in much love till November, 2010. Eva tattooed her back neck with Parker's jersey number "Nine". Eva opted for laser treatment to get rid of the ink from her back neck. Well there were other two tattoos too which were Parker's initials placed in private place which and couple's wedding date on her wrist. Well another lesson learnt.
Mariah Carey and Nick Cannon
While Nick Cannon has a massive "Mariah" tattoo inked in cursive on his back his wife boasts a butterfly tattoo which reads "Mrs. Cannon" next to her booty. Pretty enough it seems.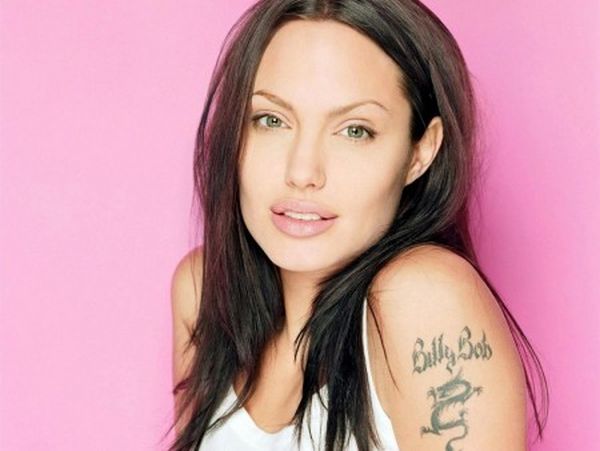 Angelina Jolie and Billy Bob Thornton
The couple married back in 2000 and divorced in 2002. Angelina Jolie removed her "Billy Bob" tattoo situated on her upper arms. She replaced the tattoo with the initials to where her children with Brad Pitt were born. Smart job done.