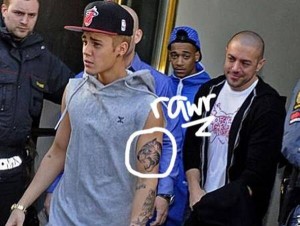 Justin Bieber needs no formal introduction as he is one of the popular singers across the world today. He has gained a lot of fame and that too at a very young age. Justin just like many other celebrities likes to get inked and that too a lot. The singer has not one or two but a total of thirteen tattoos on his body. This shows his love for tattoos is also quite a lot and every tattoo has a special significance for the singer. We will talk about two of his latest additions which are a tiger tattoo and a koi carp fish tattoo.
Both the tattoos made it to the headlines and which one of them do you think is the better? The answer to that could take a while as both of them are good and have different reasons to be present on the Bieber's body. The fish tattoo came before the tiger one and it was meant for good luck but there is no such thing associated with the tiger tattoo as it just one more to the list. Justin Bieber has been in the news lately and not for very good reasons and he seemed to have put all his tensions behind when he decided to get the koi carp fish tattoo on his arm.
Lady Gaga also has this fish tattoo as it is considered to bring good luck and fortune along with it. All the tattoo artists confirm that one that gets this tattoo inked on their body get entitled to good luck in their lives and this tattoo also depicts courage. Justin may have wanted to tell the world that he has the courage to face the problems that come in his life. The tiger tattoo on the other hand is good to look at but it just appears like Justin is trying to build a zoo on the body!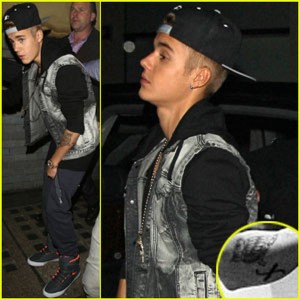 We hope that it is not the case and he has some good reason for getting a tiger inked on his arm. There is also news that Justin is back with his girlfriend Selena. All the tattoos he has been getting lately definitely say one thing about him that he really likes animals. With the speed at which Justin Bieber is getting inked it seems that he will be inked from head to toe within a few years!