Tattoo is an art that has innumerable followers worldwide, and the celebs are the ones whocontribute a lot to the popularity of this art amongst common people. Almost every celebrity has at least one tattoo on his or her body and some wear multiple tattoos on their skin. Celebrities love to be inked, and every tattoo on their body has a story to tell. Click through to find the hidden meanings of the tattoos that the following celebs have on their skin.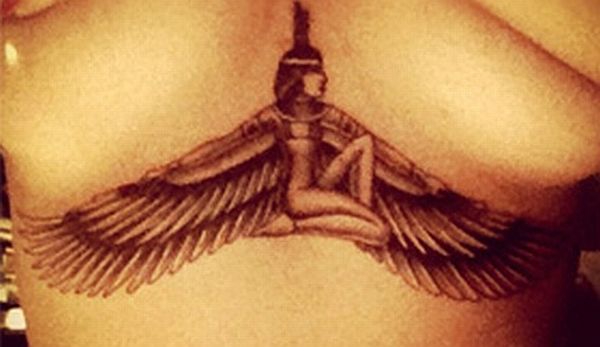 Tattoo of Goddess Isis (Rihanna)
Isis is an Egyptian goddess revered as a mother-goddess for she represents maternal spirit in its purest form. Little before her performance in the closing ceremony of the 2012 Paralympics, Rihanna got this tattoo done on her ribcage to honor her late grandmother. Through this tattoo, Rihanna gave her grandmother a status of a goddess, a complete woman.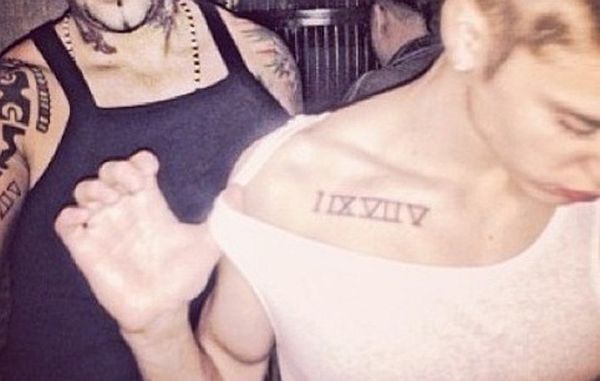 Roman Numeral IIXVIIV Tattoo (Justin Bieber)
In January 2013, Justin got this Roman numeral tattoo done on the front part of his shoulder, just below the right collarbone. It is quite a prominent tattoo, which Justin has dedicated to an extremely special woman in his life – his mom. The tattoo reads the birth year of Justin's mom, Pattie Mallette, IIXVIIV (1975).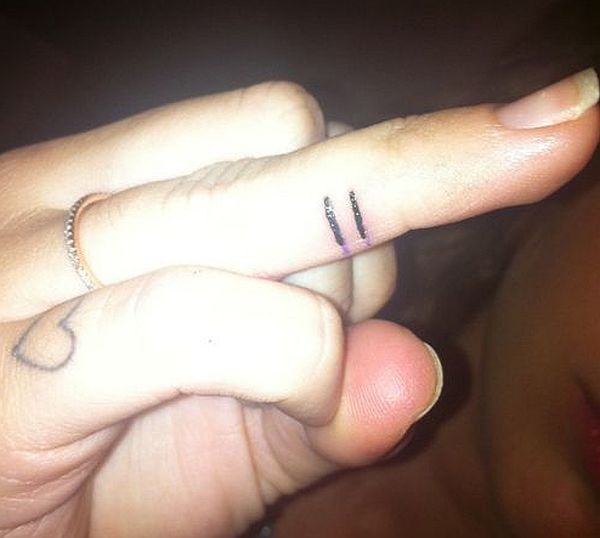 Equal Sign Tattoo (Miley Cyrus)
Out of her numerous tattoos, this equal sign tattoo is the one that has got too much of media attention. She got the equal sign tattoo on her ring finger back in the year 2011, and tweeted her pic with a caption – "All LOVE is equal". The significance of this tattoo is Miley's support to the legalized gay marriage, as she believes love is equal.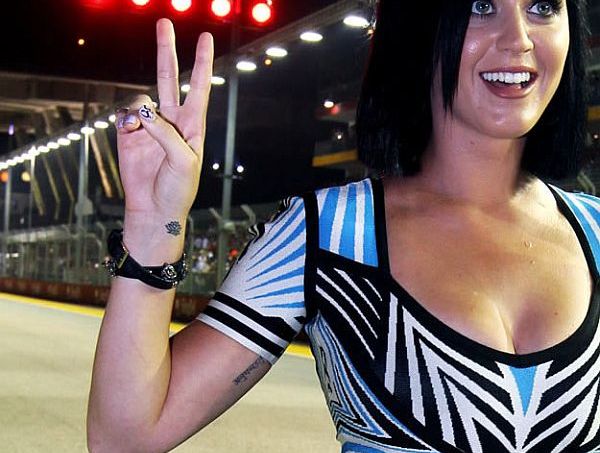 The Lotus Tattoo (Katy Perry)
Unlike her other tattoos, Katy has not revealed what the tiny lotus tattoo on her right wrist means to her. She got that tattoo in January 2012, and there are speculations that the tattoo symbolizes a new beginning of Katy's life after she split-up from Russell Brand.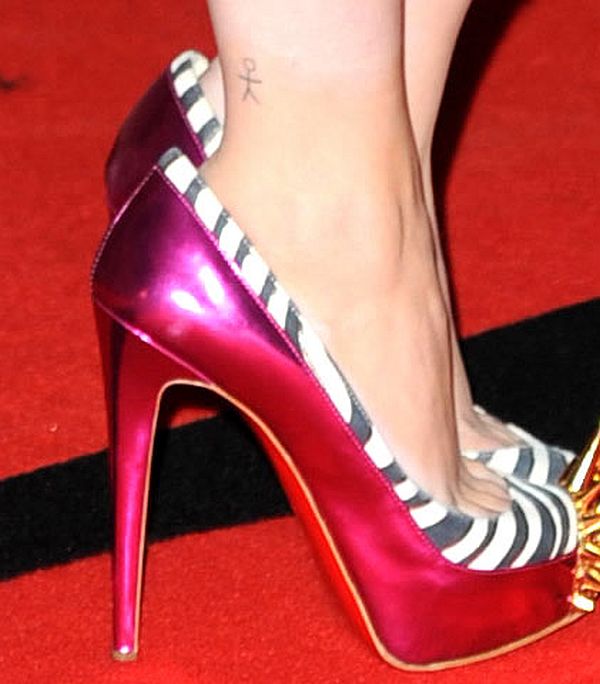 The Stick Man Tattoo (Cher Lloyd)
Cher Lloyd flaunts a stickman tattoo just above the back of her right foot. It is a simple, fun tattoo yet meaningful. She dedicates to the hairstylist Craig Monk, who is her new fiancé. She said in an interview that the tattoo signifies pure love between her and her fiancé, as she has a stick man tattoo and her fiancé has a stick woman tattoo.
Summary
Tattoos are beautiful and meaningful. Like everyone else, celebrities get tattoos that show their love and affection for things they value.