Half sleeve tattoos have gained extreme importance and popularity in the world of men's fashion and have caught attention of men from all over the world. These tattoos look extremely masculine and seductive on men with a strong physique and well toned muscles.
These tattoos can be classified as full sleeve, half sleeve and quarter sleeve tattoo depending on their size and are actually a collection of several smaller tattoos combined to form one large design. Some of the commonly made tattoo patterns include phoenix tattoo pattern, sea beasts and mythological characters. Scroll down to know about designs that look extremely amazing on your shoulders.
Tiger Half Sleeve Tattoo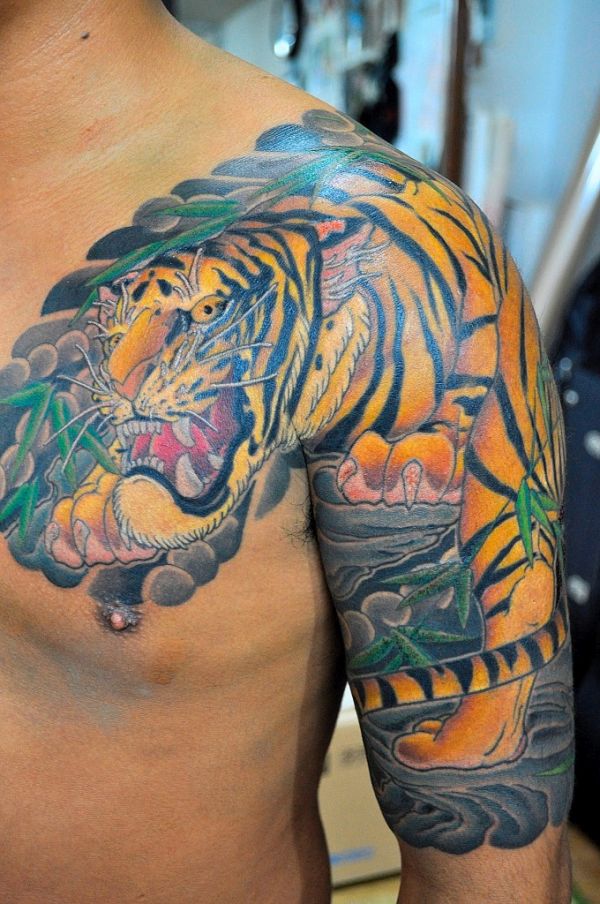 Image Source : HoritoyoTattoo.Com
Tiger, the king of the jungle symbolizes courage, strength and power and this makes the Tiger a popular choice for tattoo making for men. The design, when carved carefully looks extremely magnificent and impressive just as the animal itself. When combined with small details such as plants and other animals it appears even more attractive.
Lion Half Sleeve Tattoo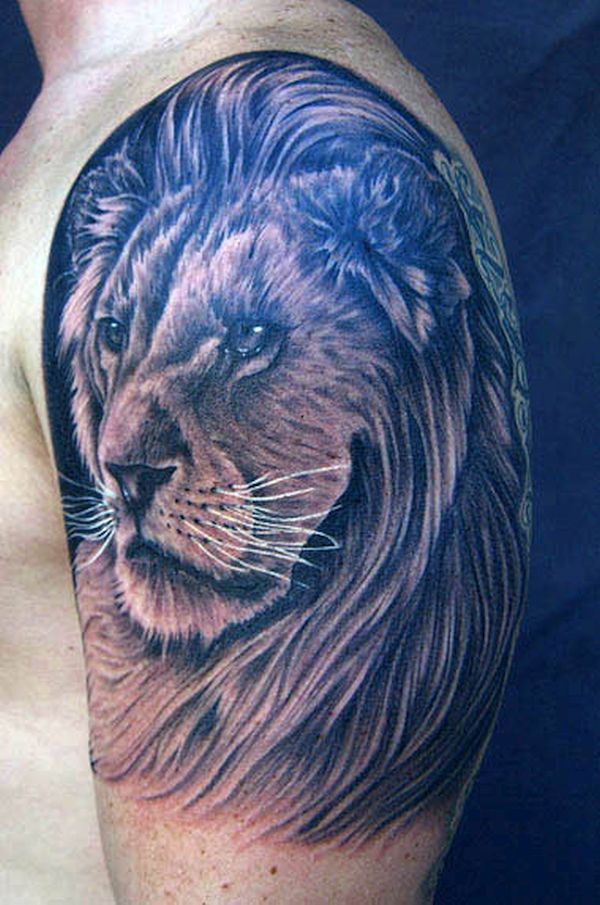 Image Source : Zhippo.Com
Just like the Tiger, the Lion is yet another animal that is well known for its courage and strength. Lions too look extremely fascinating as half sleeve tattoo designs.
Floral Half Sleeve Tattoo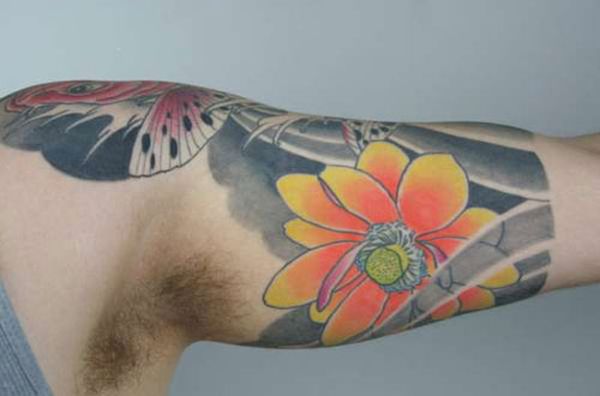 Image Source : CreativeFan.Com
Although flowers might seem to be a bit feminine, even men could opt for a masculine floral design with a slight variation.
Skull Half Sleeve Tattoo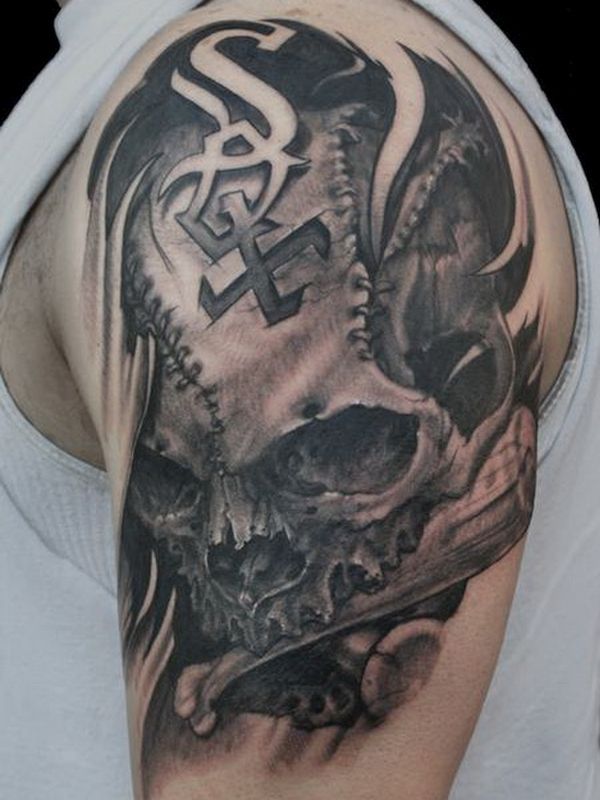 Image Source : Zetwet.Com
The human skull is a very popular tattoo art form which is often associated with fear and death. But, on the very contrary, the skull tattoos have a very deep meaning such as they resemble the power to fight back diseases and evil and to live life the best way possible by facing all the difficult situations. Skull tattoos can be found in various forms such as single skulls in dark black ink, or skulls with flowers like roses painted in bright hues like the famous Sugar Skull Tattoos and gothic inspired skull designs.
Polynesian Half Sleeve Tattoo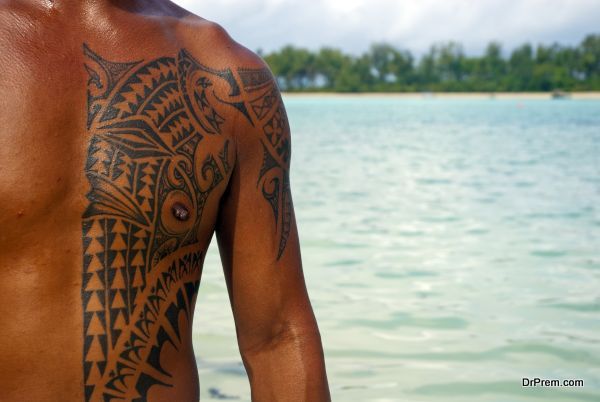 Polynesian half sleeve tattoos too are extremely stylish and attractive and are consistent of two major forms – the ocean and the turtle. Both, the ocean and the turtle are commonly used forms in Polynesian designs wherein the ocean is used to represent death or source of food and fertility and the Turtle represents wellness, harmony, unity and fertility. While ocean waves are one way to design an ocean element, turtles are combined with complex patterns and symbol to give a specific meaning to the design.

If you too are desirous to flaunt your toned arms in the most stylish way possible, get going and one of these tats done. However, choose a design that best matches your personality and taste.