Body painting or tattoo making has become widely popular especially amongst the youth and as a result tattoo creating has become a very famous art. Tattoo artists from around the globe have been recognized for their incredible creations. From tribal tattoos to stars to angels, there are innumerable tattoo designs which can be used to modify and enhance the look of your body.
Although the process seems to be easy and fun, it is actually, very time consuming and painful. But then you know that no pain no gain. Hence, the result of the pain is always very unique and eye catching. Take a look at these … amazing full body tattoo designs that are simply irresistible.
Koi Tattoo Designs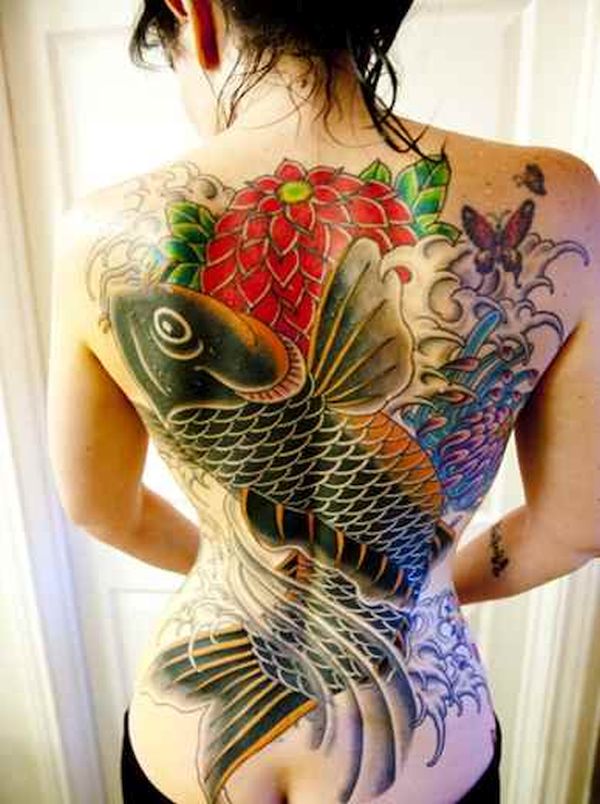 Image Source : Arm-Tattoos.S3.AmazonAws.Com
Koi Tattoo design is a popular skin art technique that can be applied by men and women both. The most striking feature of the design is that it is eye catching with a unique mysterious appeal. The designs in this type of tattoo making are inspired by a kind of Chinese and Japanese fish that symbolizes courage, strength and unity.
Yakuza Tattoo Designs
Image Source : Pinimg.Com
Yakuza is yet another popular Japanese tattoo art. The most interesting fact associated with the Yakuza tattoos is that these designs are carved by the members of criminal groups wherein each design is a trademark of a particular gang.
Religious Tattoo Designs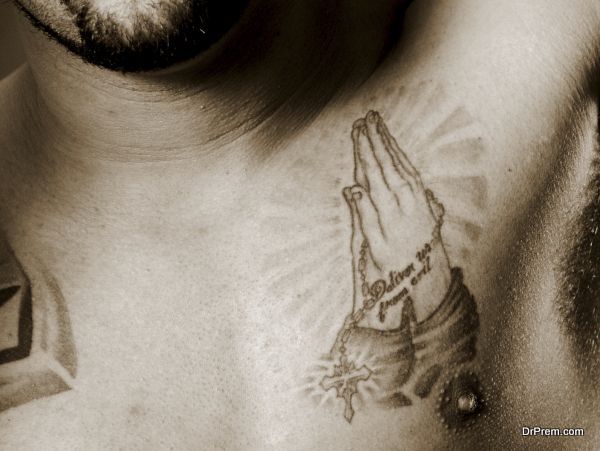 As the name suggests, these designs depict and display your faith, trust, belief and devotion in God and your religion. Crufix, Virgin Mary, Lord Ganesha, Lord Buddha etc are some of the most famous religious tattoos all over the world.
Raven Tattoo Designs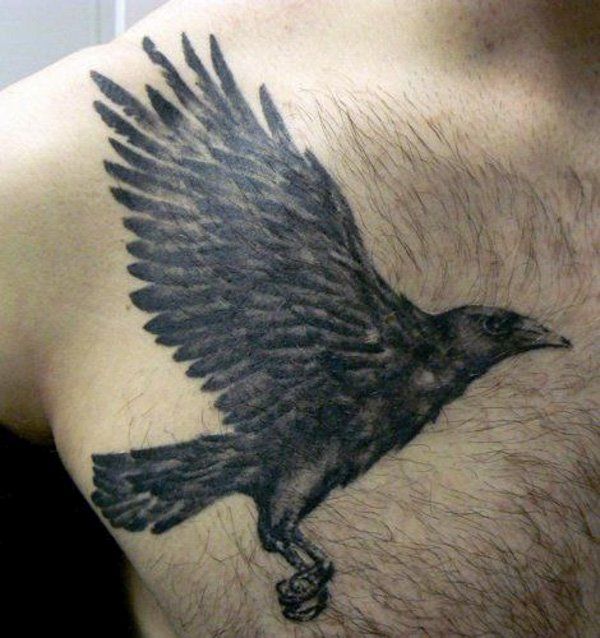 Image Source : Cuded.Com
Raven or the crow is a bird that has long been considered as a sign of bad omen, however, it is not so. The bird is amongst the very few things that can be used to represent both, good and bad and looks simply outstanding when applied as a tattoo by creating some really attractive designs. It can be further enhanced in appearance and meaning by adding small details of colors and design. The Celtic Raven tattoo is a design that stands for safety, legacy and magic.
Tribal Tattoos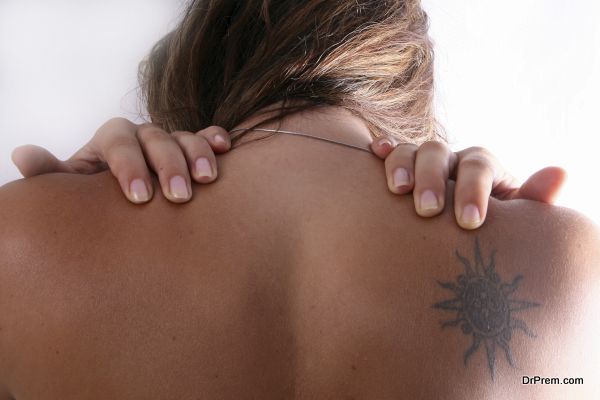 Tribal tattoos are the most common and most attractive of all the tattoo designs. Made by using traditional techniques these tattoos bear a unique aesthetic appeal of their own. They are generally black in color with other colors used very rarely.
Tattoo are a great way to add beauty to your body in a colorful and are full body tattoo design is in particular extremely detailed with numerous patterns such a s flowers, birds, religious and tribal motifs. It requires lots of patience and courage to bear the pain of tattoo making. However, while choosing a design for yourself you should go with a design that enhances and relates with your personality and preferences.