Arjun's New Tattoo
Arjun Kapoor, one of fresh faces that Bollywood has recently launched has managed to woo the audience with his charisma at the very beginning. From the rustic rugged trigger-happy lover boy in Ishaqzaade to the clean, suave IIT apprentice. Arjun is riding a tidal wave of success and popularity and has acquired a huge mass of female admirers. Who can resist the charm of the droopy eyelids and that broad, infectious smile? Now girls can't stop humming about the latest photos on media that shows Arjun Kapoor's ample neck and taut muscles rocking a well-designed tattoo.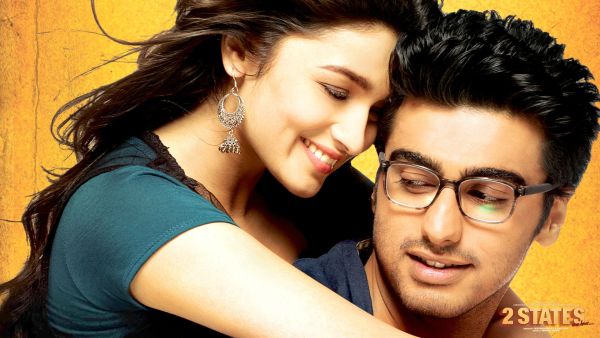 It's All for a Movie!
Arjun Kapoor has delivered two smashing hits this year 'Gunday', and '2 States', one a masala movie of sheer passion and action, the other is a simple yet engaging love story based on Chetan's Bhagat's novel. Now, Arjun is game for something new and unusual in 'Finding Fanny'. So, girls hold your breath, coz' Finding Fanny will reflect a lot of his grunge shades.s This  avant-garde mode of constantly updating himself points it out loud and clear that he's here to stay!
Finding Fanny: Fast Forward
In Homi Adjania's venture 'Finding Fanny', Arjun Kapoor reportedly will be playing a Savio D'Gama, a mechanic from Goa. To fit his character the crew had sought for a print on his neck discreetly to give him a typical Goan look. It boosts his manly charm and suits the role he's playing. Arjun is 'Finding Fanny' is cast opposite Dipika Padukone, the 'Cocktail' leggy beauty for the first time. The stellar team of the movie also include Naseeruddin Shah, Dimple Kapadia and Pankaj Kapoor as vital characters. The movie releases on September 12, 2014.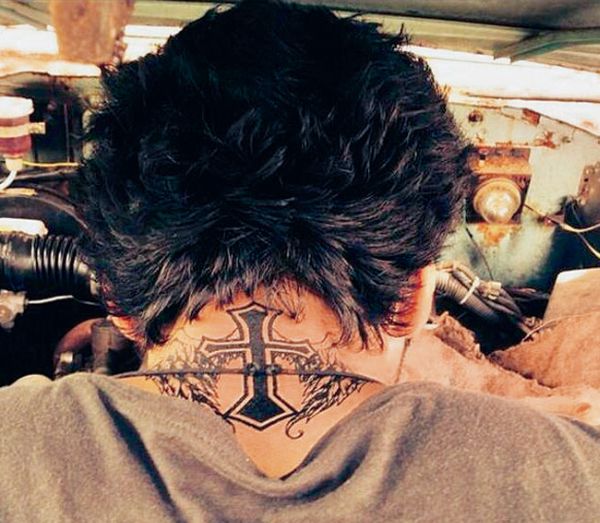 Tattoo Talk
The Tattoo is definitely a temporary one, since he's only sporting it for the movie. The tattoo is a beautifully designed cross-sign which signifies Christianity, the predominant religion in Goan population.  We can't wait to have a closer look on it. For that we'll have to wait for the big screen. But it is not the only tattoo Arjun has under his sleeves. He also has the name of her late mother tattooed permanently on his wrist.
SUMMARY: Arjun Kapoor has set B-Town abuzz as he reveals his freshly printed tattoo that he sports in his upcoming film 'Finding Fanny'