Couple Tattoos can be damn cute! You can either ink them onyour own body(individually) or with your true ink friends/lovers. As the words,direct "Couple Tattoos" are just two similar tattoos, where one tattoo represents its meaning through another. They can be messages, important dates, cartoons or old symbols.Let us have a look at some of these couple tattoos.
Couple Cartoon Tattoos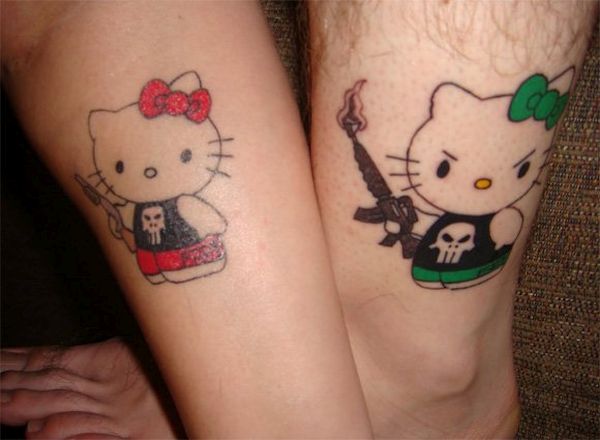 Image Source : Designzzz.Com
Cool cartoon character tattoos are ideal for lovers and best friends. With both the female and male versions of the cartoon characters available, this can be best for people who are cartoon lovers.Mickey and Minnie is definitely a very common cartoon couple tattoo, and there are several other couples you could get tattooed.
If you want to have couple cartoon tattoos on your body then your pair of arms, legs and thighs can be a few common places where you can get it inked.These couple cartoon tattoos can be fun and an expressive way to show their love for each other.
Couple message tattoos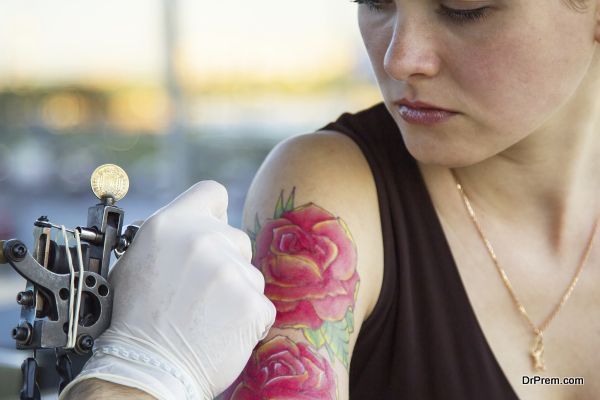 Message tattoos can be thought provoking and attractive. Either couples or individuals can do them. Messages can be meaningful about significant things of the personal life, or in general about love, bonding and staying together. The couple message tattoos can be one completing the existence of each other.Moreover, the couple message tattoos can be personal, unique and defining one's personality. The tattoos are forever and will remind youof the love and craze you once had.
Couple symbol tattoos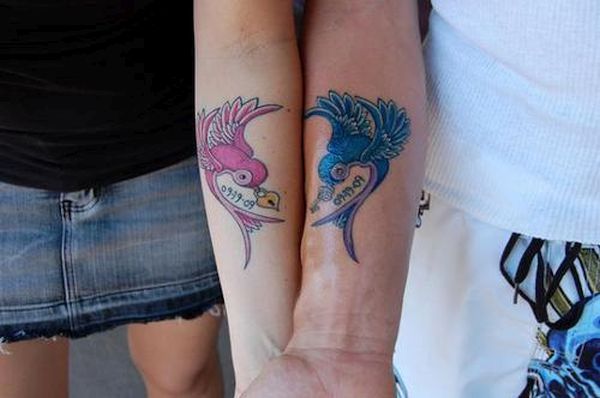 Image Source : CreativeFan.Com
Symbol tattoos can be simple, precise and beautiful with feminine or masculine nature. They can obviously suit both couples and individuals. Symbols can be abstract in nature too. Common symbol tattoos can be lock and key, king and queen's crown, plus and minus signs, half hearts,skull tattoos,heart beats, puzzle pieces, feathers, ying yang symbols, roman symbols of dates, etc.
Moreover, the symbol tattoos co-relate with each other and sometimes complete the formation.The symbol can have a story to tell. Thesetattoos can become amazingly popular among the youth and other individuals.
Well, a tattoo is not something that is generally liked by everybody. Although most of the youths of our generation loves this stunning body artwork and this is evident as.However, with the amazing creativity and art these couple tattoos display, one can indefinitely represent some great style and swag through them for themselves or along with their lovers.