Tattoos are uber cool but can make you a laughing stock or make you look obscene when the design is not given enough thought. Do not go by the designs your tattoo artist shows you. Instead spend some time looking for a tattoo that speaks aloud of your personality. As wild as you may be, do not choose a tattoo that screams violence. Take heed for a bad tattoo design can be hard to cover and leave you with unsightly bands of black! Here are 5 tattoos you are better without-
Song lyrics– If you though getting lyrics tattooed on your body reads cool, you are wrong! There is nothing remotely imaginative or unique about inscribing words a metal head sang, in fact not only will it look drab, but also dumb! Instead hand out the lyrics to your tattoo artist, and if he is creative he will come up with something that relates to the lyrics and looks uber cool on you!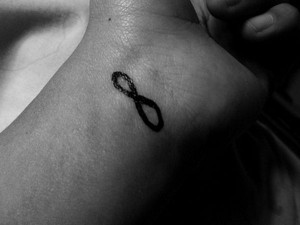 Infinity sign- A tattoo design that was once common among the youth is no longer considered chic or snazzy. Infinity designs generally have a signature on one side. The larger they are the initials look better but the design looks unappealing, and the smaller they are the less legible and cramped they look.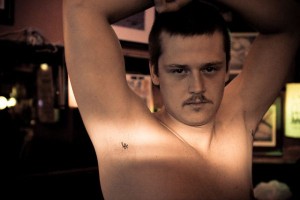 Armpit designs- However hard you try you will not find a soul walking with their arms up in the air. Having a tattoo in your arm pit defeats the whole purpose of getting it done. You can never flaunt a tattoo in your arm pit without looking like you are out of the circus. Unless you want to shell hundreds of dollars for nothing, these designs are a total write off!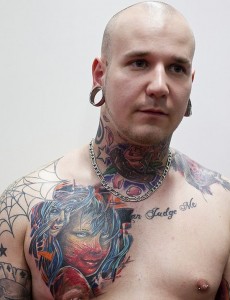 Face of a loved one- Love does make you do a million things! An old adage goes anything for love and war! But keep from getting your loved one's face etched on your body. As talented as the artist may be, a twitch while getting the tattoo done can leave your loved one's face distorted and ugly- something you do not want!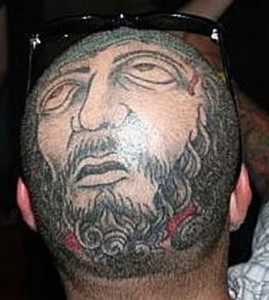 Face on the back of your head– So you are bald and want to flaunt a tattoo on your head? Tempting as it may be to you, eyes on the back of your head are more spooky than trendy. You will have way too many heads turn but for not the obvious reasons!
Summary:
A tattoo can make or break the way you look. Unless you have a few hundred dollars to spend on removing a bad tattoo, it is best you invest some time in choosing the right one!